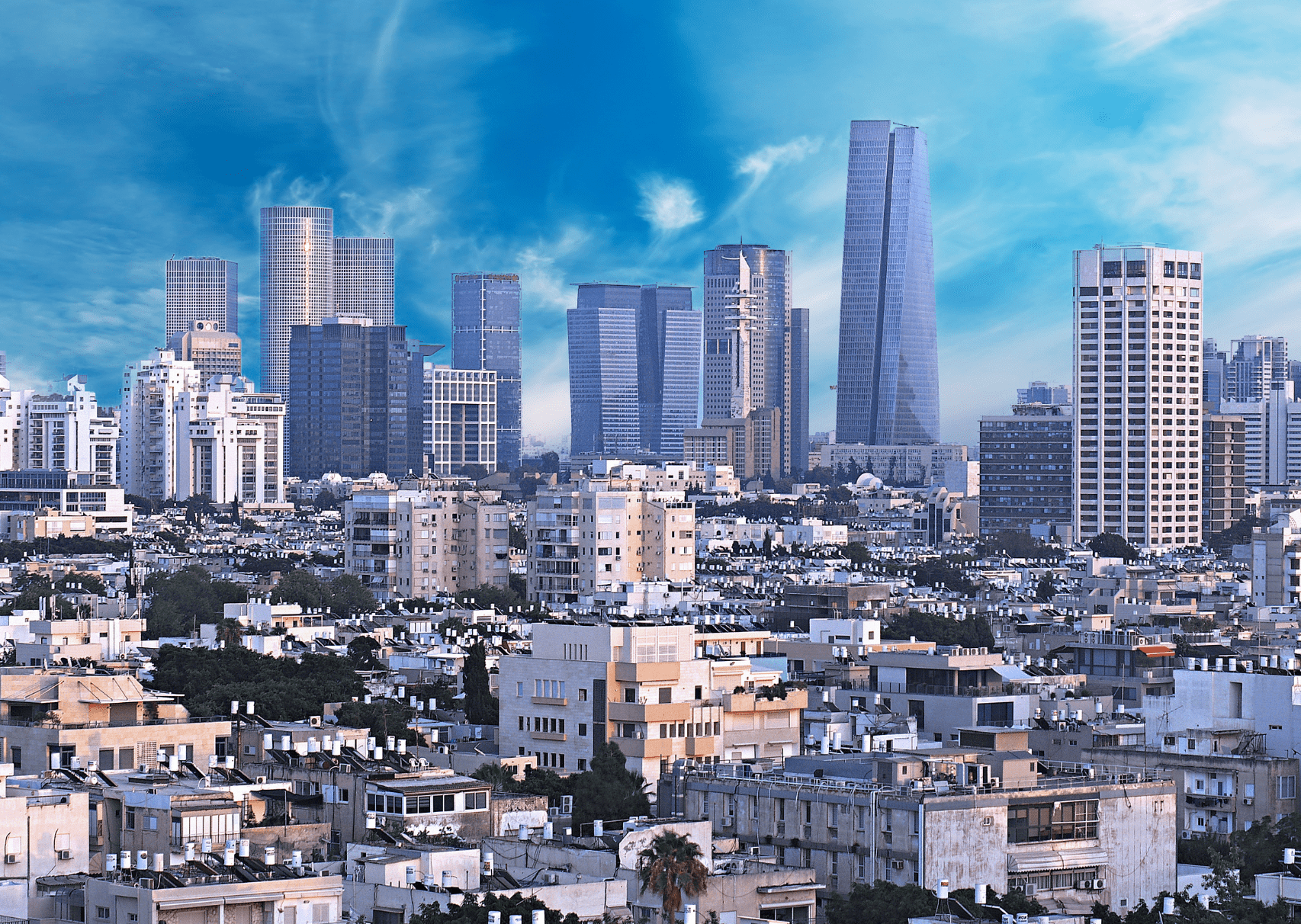 News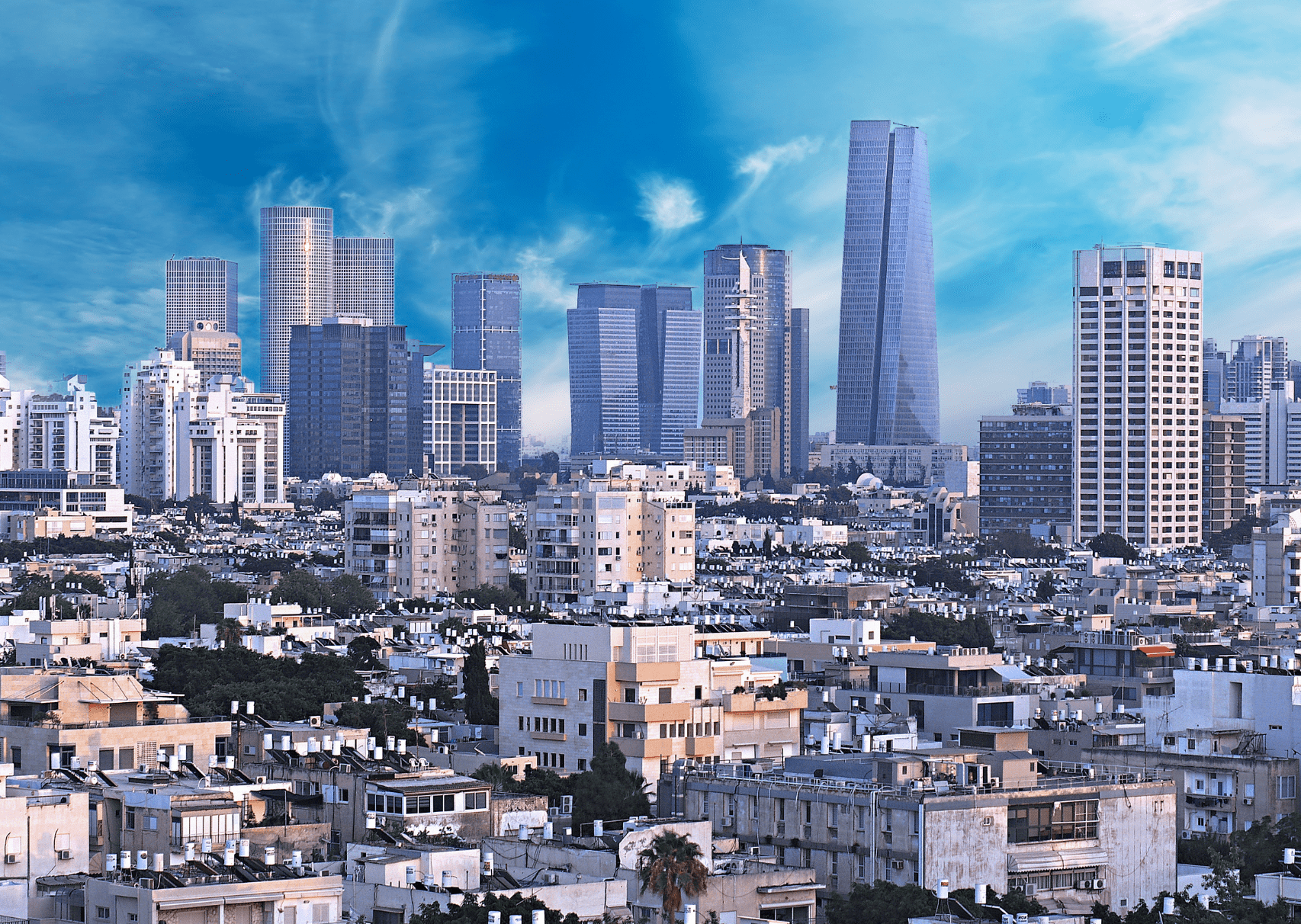 Trendlines: Israel - Innovation Nation
This month we shine a spotlight on the growth tech phenomenon that is Israel as part of our ongoing cross-border series. First, we must take a moment to recognize the Israel-Hamas war and wish for a resolution to this deadly conflict. In checking in on the safety of our colleagues in the region, we have been amazed by the resoluteness with which the vast majority of Israeli startups continue to operate. While no one can predict what the coming months will hold, we believe our Israeli colleagues are embodying extraordinary "entrepreneurial spirit."
Just how important is the tech sector to Israel? A useful stat for measuring this across nations is called "R&D intensity", which is a country's R&D spend as a percentage of its GDP, and a leading indicator of a country's investment in innovation.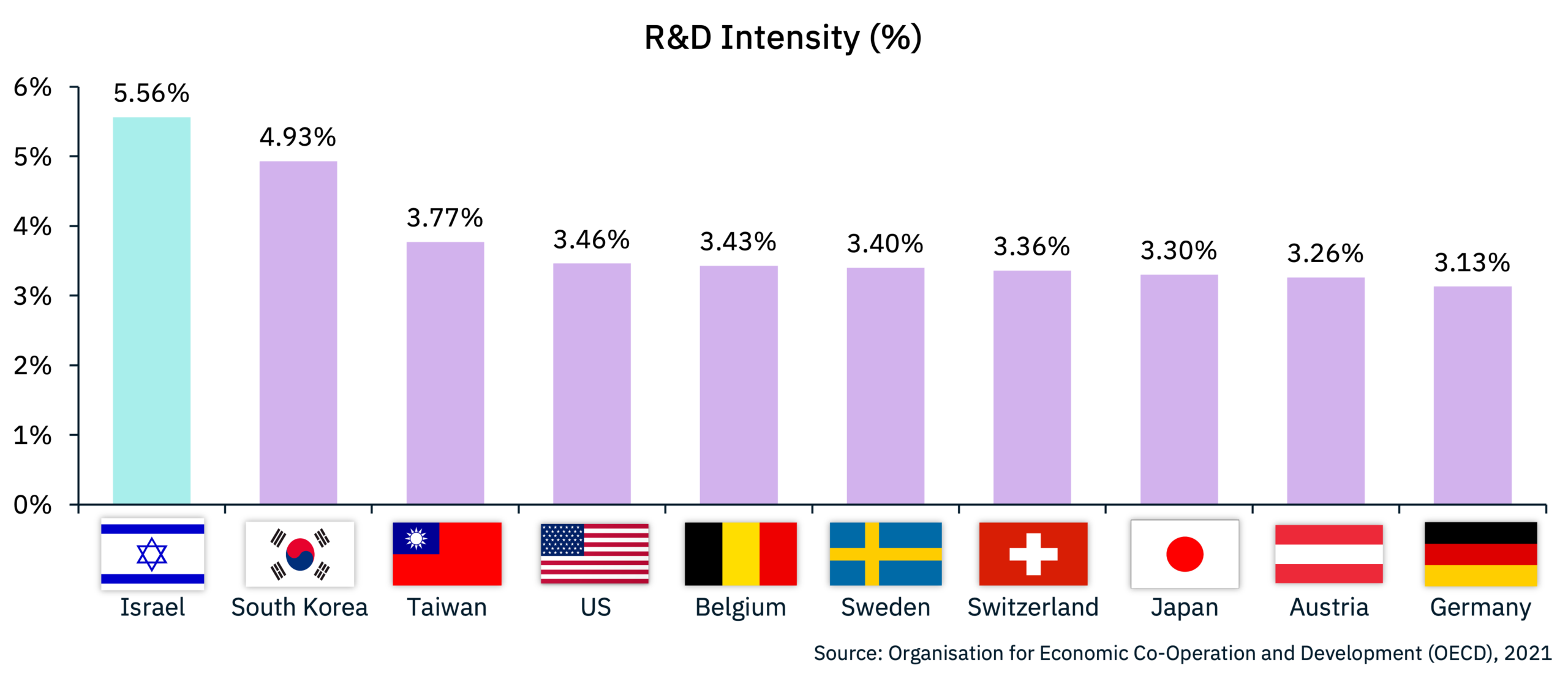 The tech sector is arguably more important to Israel than it is to any other country in the world – in fact, tech jobs now account for 14% of all jobs in Israel and generate 18% of the country's GDP.
A major contributor to tech's importance to Israel has been government programs and tax incentives promoting entrepreneurship and innovation. One example was the Yozma Program from the 1990s, which matched up to 40% of capital raised by outside investors. Yozma led to over 30 foreign-based venture capital firms establishing offices in Israel. 
Israel now has a booming tech venture capital landscape. If Israel were a US tech hub, it would rank fourth for VC money invested behind Southern California and ahead of Washington DC.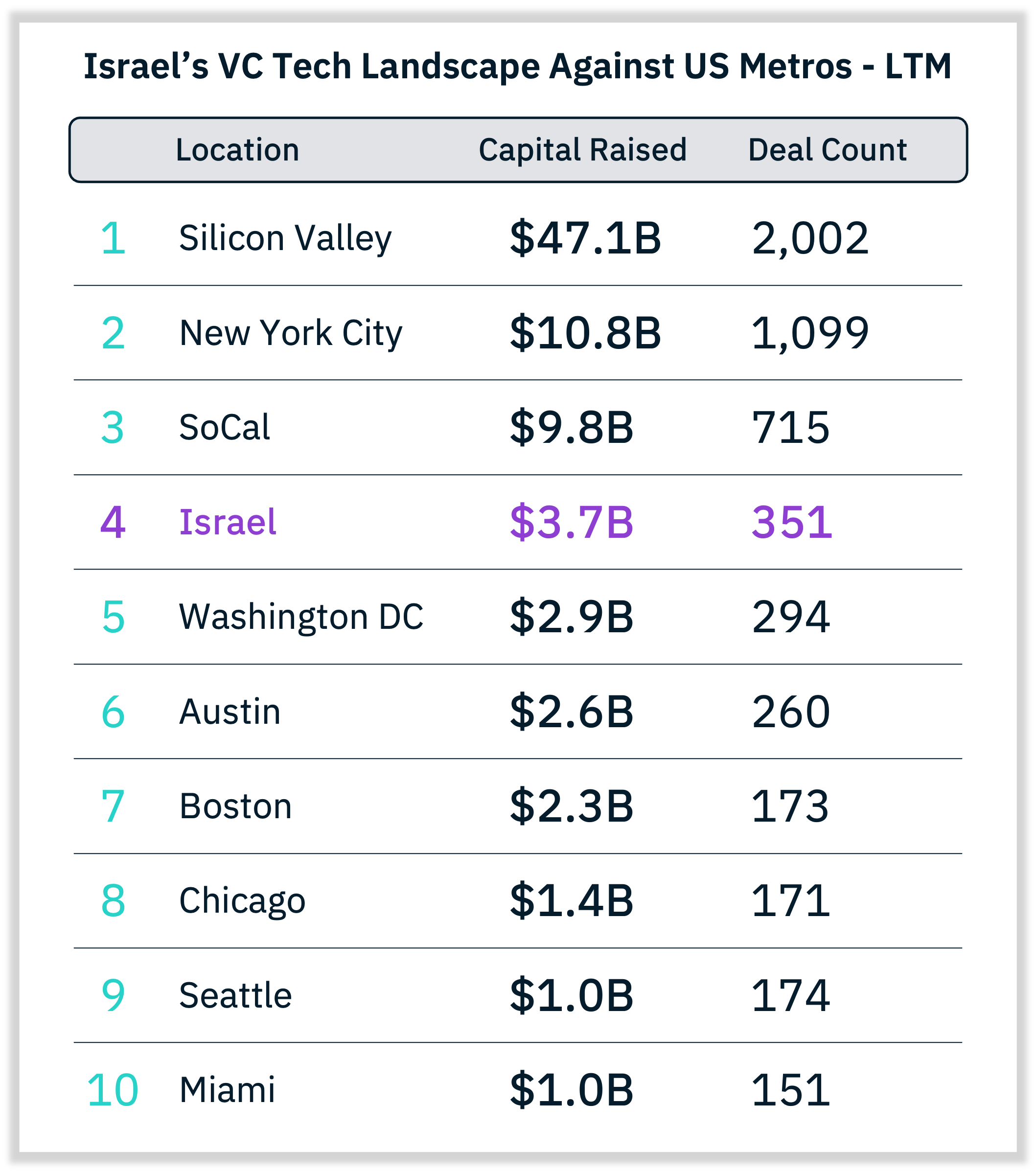 Foreign investors have been a key part of Israel's tech success, making up 73% of the VC investor base, including 45% from US VCs. Notable US VC firms investing in Israel tech include Intel Capital, Bessemer Venture Partners and Battery Ventures, with 41, 37, and 31 Israel tech lifetime investments, respectively. 
Transitioning to the M&A landscape, we explored exits over the last 10 years and some of the largest tech acquisitions to date.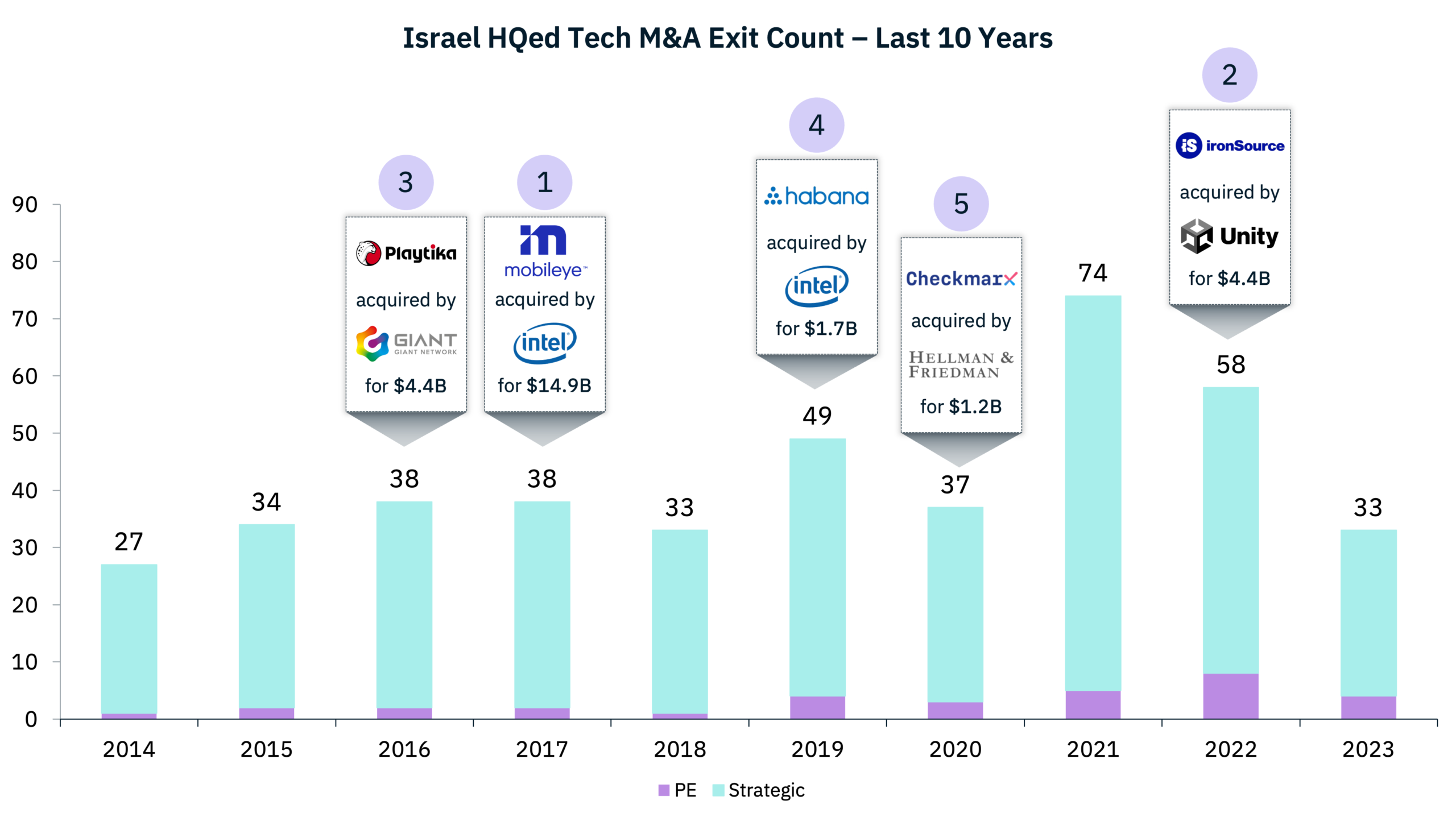 US-headquartered companies make up 80% of the top 10 acquisitions by deal size over the last 10 years. Looking at the list of most acquisitive buyers, Israeli companies dominate.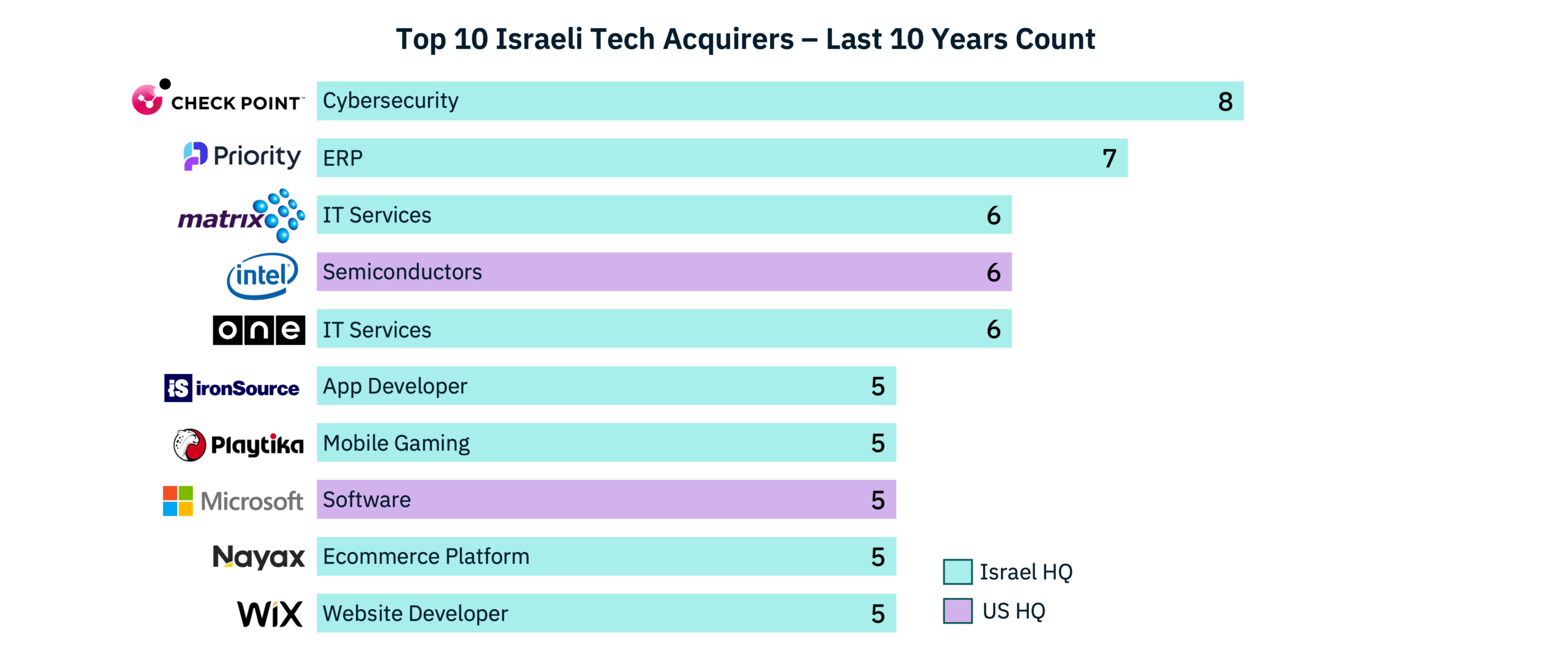 With a population of just under 10 million, Israel stands as a beacon in the global growth tech community. Beyond its governmental commitment to innovation, Israel's track record of technological advances and shareholder returns makes it an ideal place to build a company. Since October 7th the TASE-125 is down ~9% and the war has undoubtedly impacted business operations, venture investments and M&A activity. The current war has escalated at a speed and scale that is creating global uncertainty. As such, the depth and breadth of investor risk will be challenging to predict.
This article appeared in our November 2023 issue of From the Front Lines, Bowen's roundup of news and trends that educate, inspire and entertain us. Click here to subscribe.