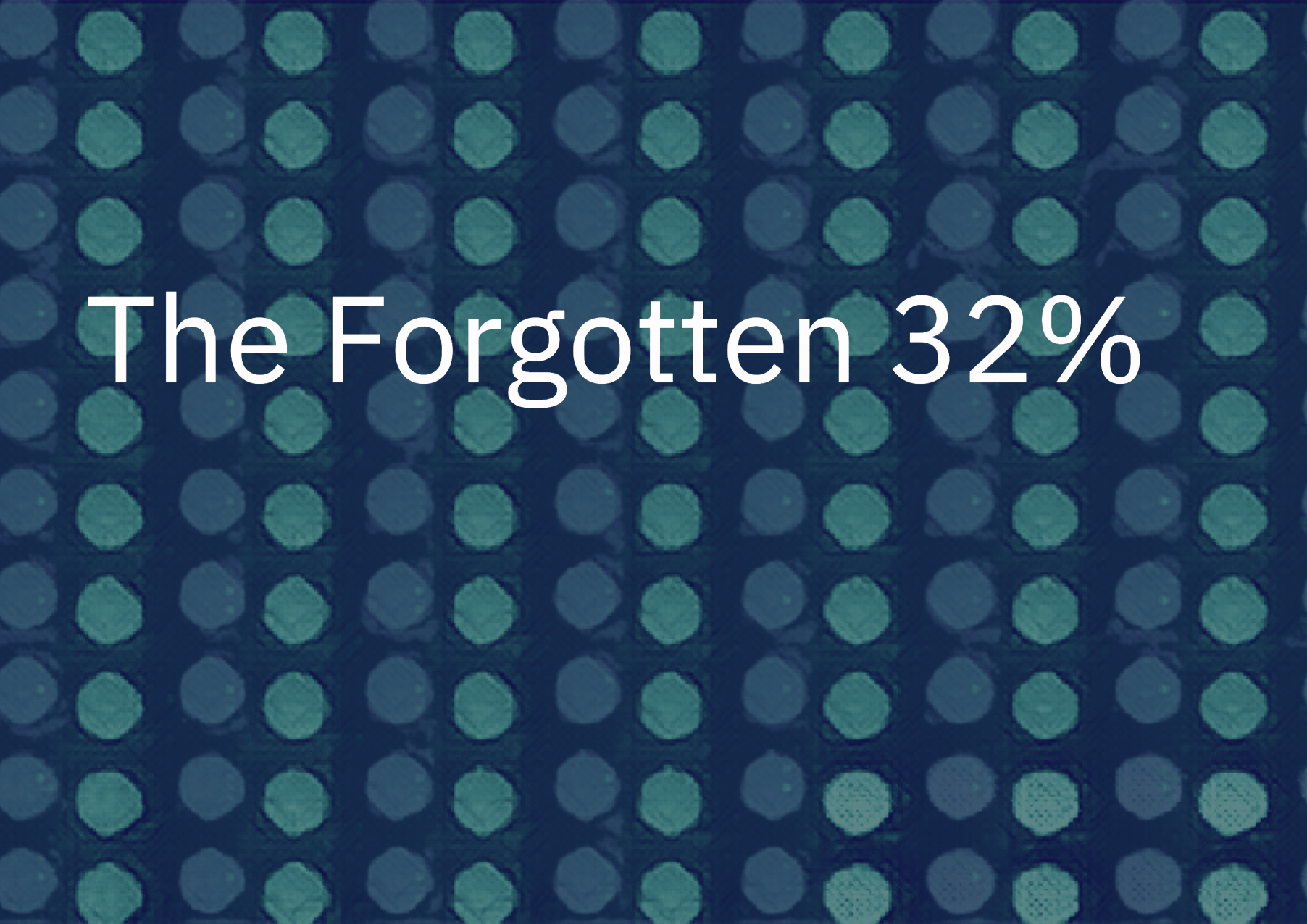 News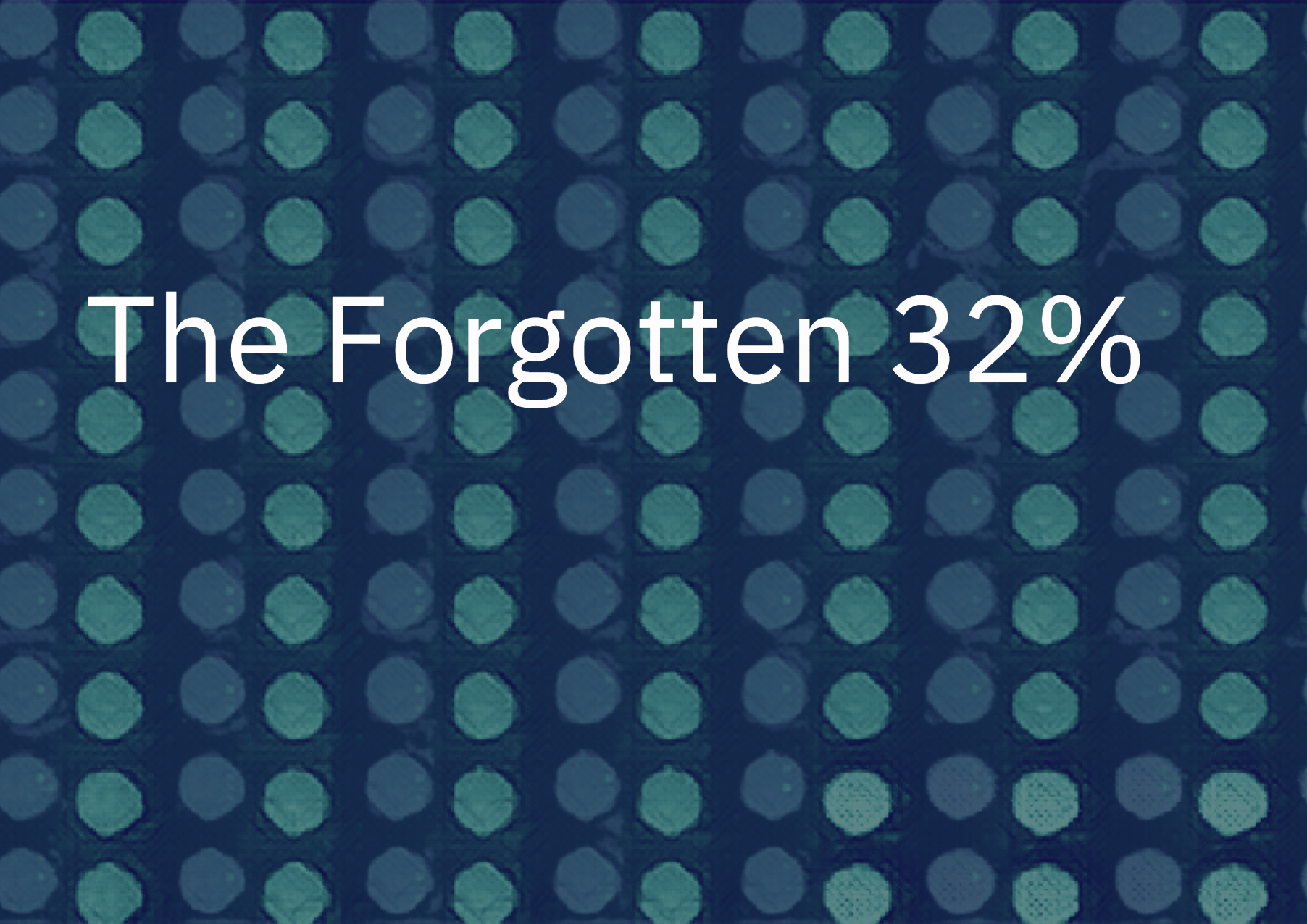 Trendlines: The Forgotten 32%
Welcome to Hotel California
There are over 1,000 tech companies on Nasdaq and NYSE, and a large portion of these firms are in a category that is rarely discussed. 32% of tech companies are microcaps, defined as having a market cap less than $250M. Interesting sidenote, half of all microcaps are also sub-$50M, or nanocaps. This 32% makes up only 7% of daily trading volume, and seemingly 0% of public discourse.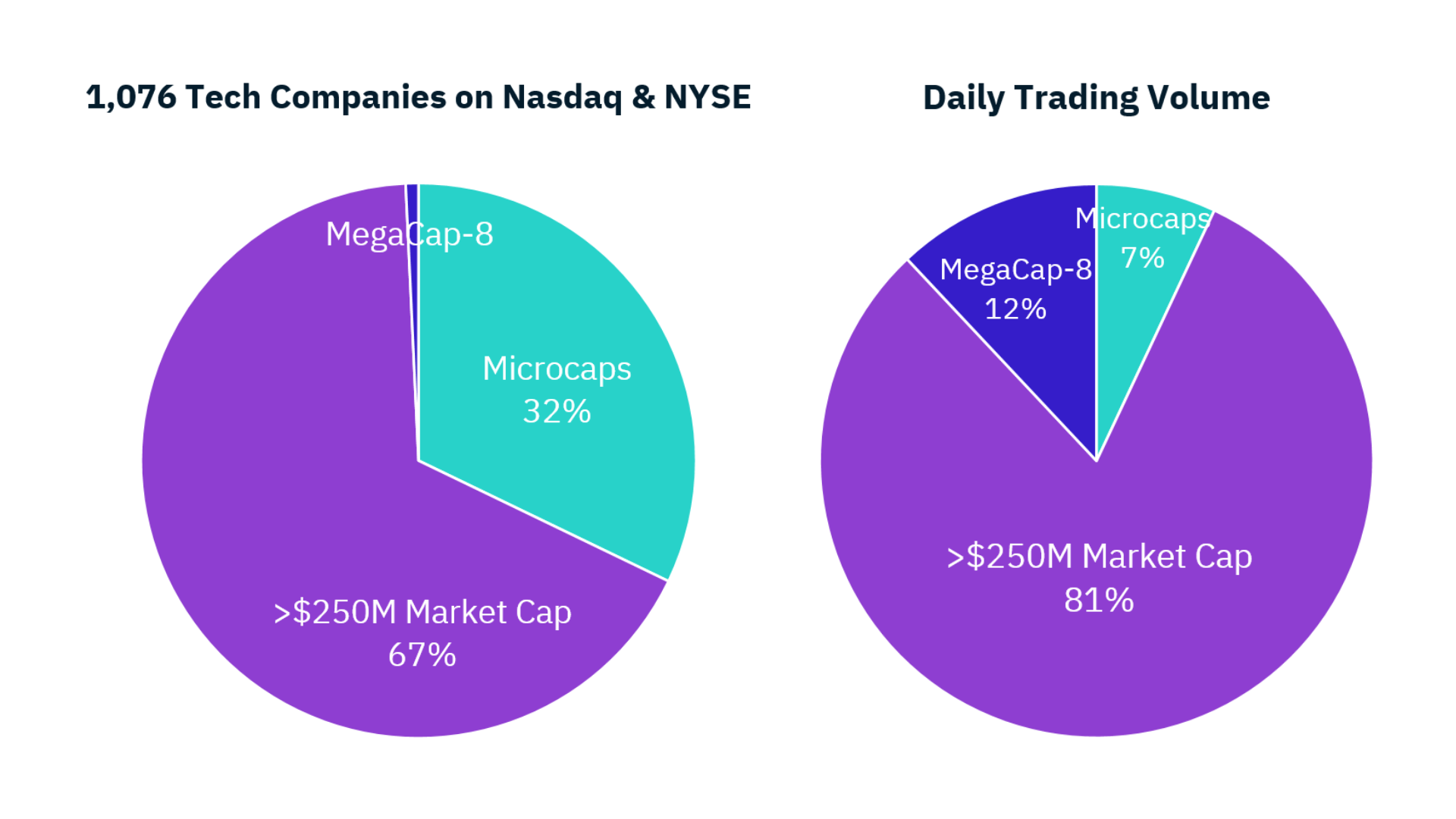 When we talk to microcap executives and investors, we often hear the word "stuck" – they feel like the public markets are not paying attention. So we looked at the data – do microcaps tend to stay in microcap land for a long time?

The answer is a resounding "yes" – 65% have consecutively traded under $250M for over a year, including 24% for over 5 years. In fact, the average microcap has spent 77% of its publicly traded life as a microcap.
Is there any getting out? It's better odds than getting struck by lightning, but not by much. Companies can escape microcap land by either executing or exiting.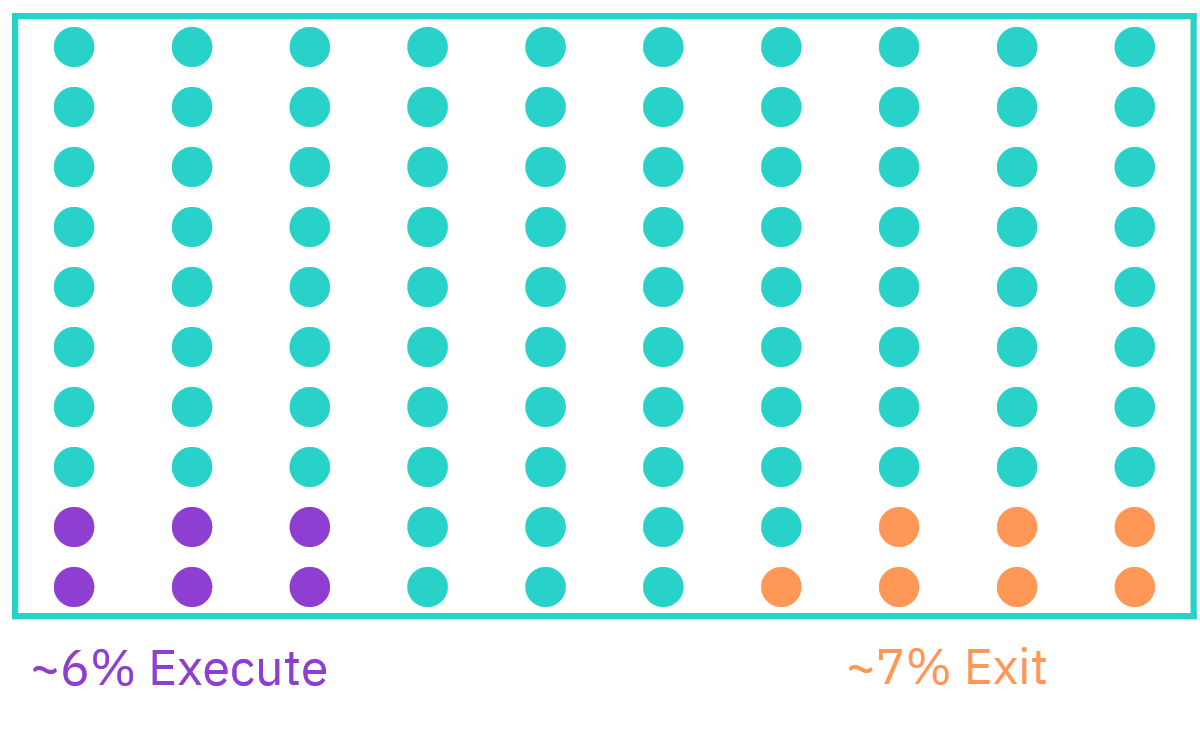 In our research of current public companies, only 6% of microcaps have been able to execute and grow their way above a $250M market cap. They did it by either transitioning to new products or business models, riding a hot market wave, or executing a buyside M&A strategy. In addition, looking at the past 5 years of M&A data, just 7% of microcaps were acquired, at a median premium of 42%.
For most microcaps, it's just like the Eagles sang, you can check out any time you like, but you can never leave.
Download our list of tech companies that escaped microcap status.
This article appeared in our June 2023 issue of From the Front Lines, Bowen's roundup of news and trends that educate, inspire and entertain us. Please contact us to subscribe.