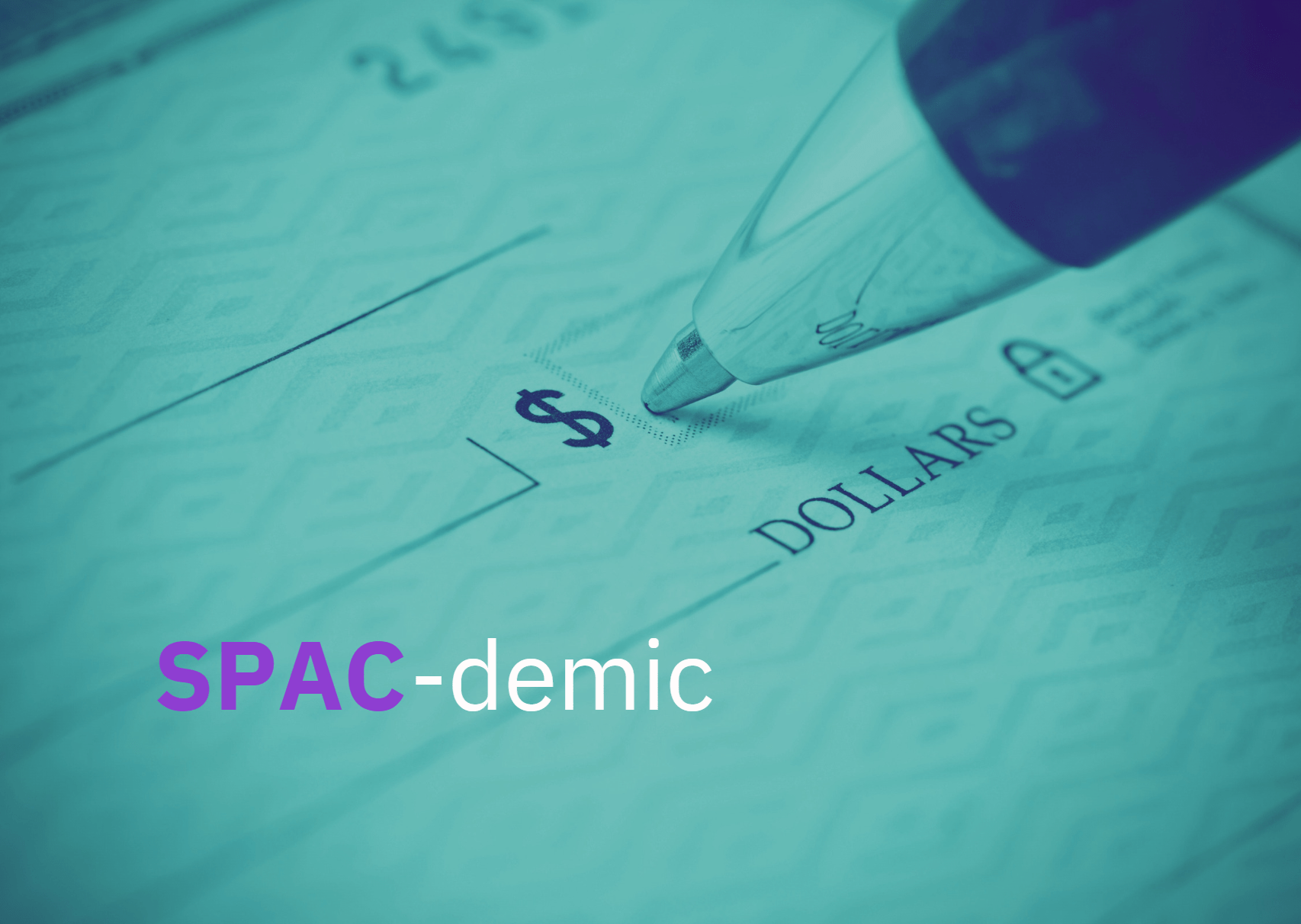 News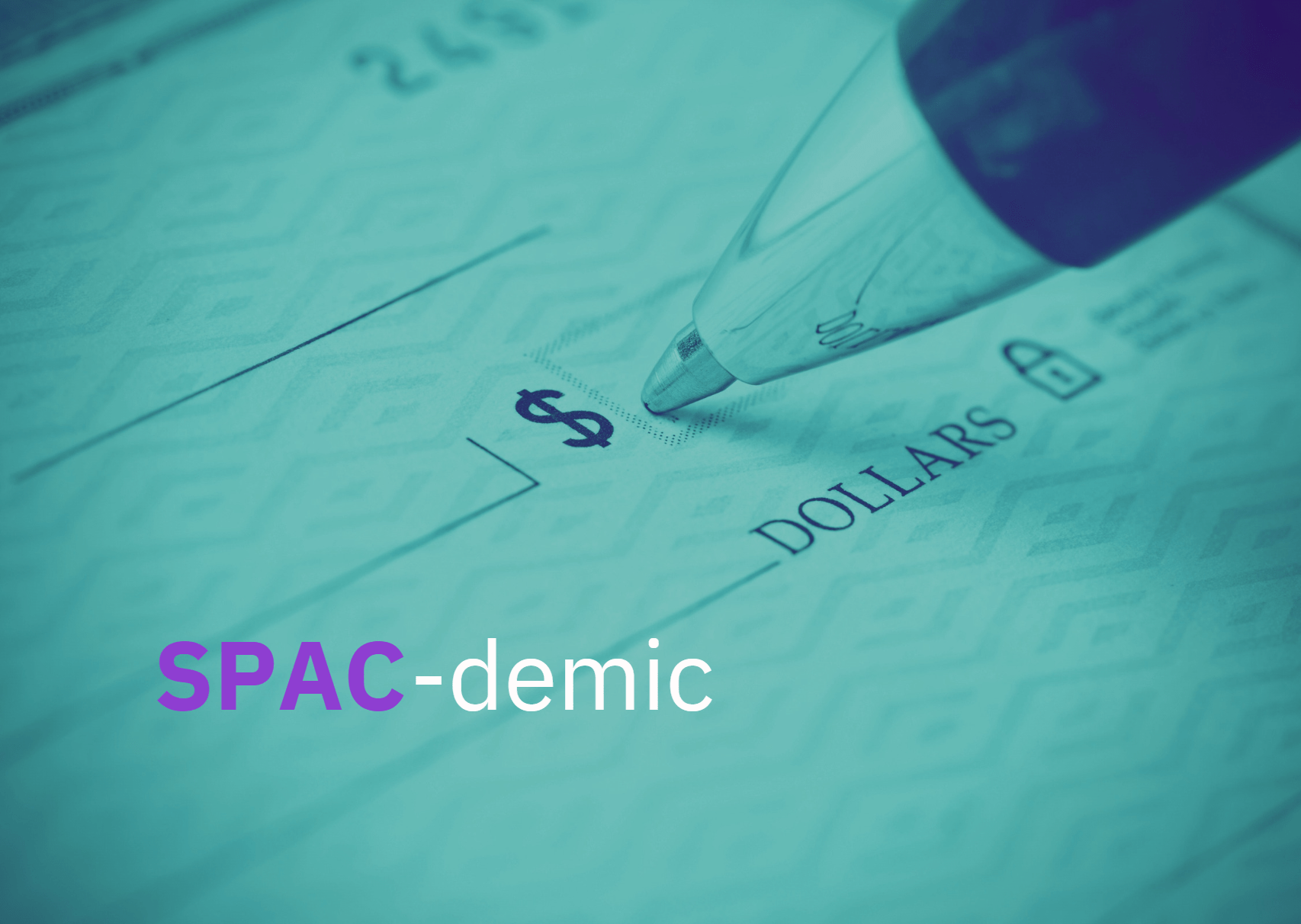 In 2020, the world was shocked by the rise of a new phenomenon – it spread quickly and was all anyone could talk about. Three years later, it's mostly gone. There are plenty of reminders of what we lived through, but the world has moved on. 
We of course are talking about SPACs. What, you thought this was about Covid? We couldn't blame you, based on the similarities: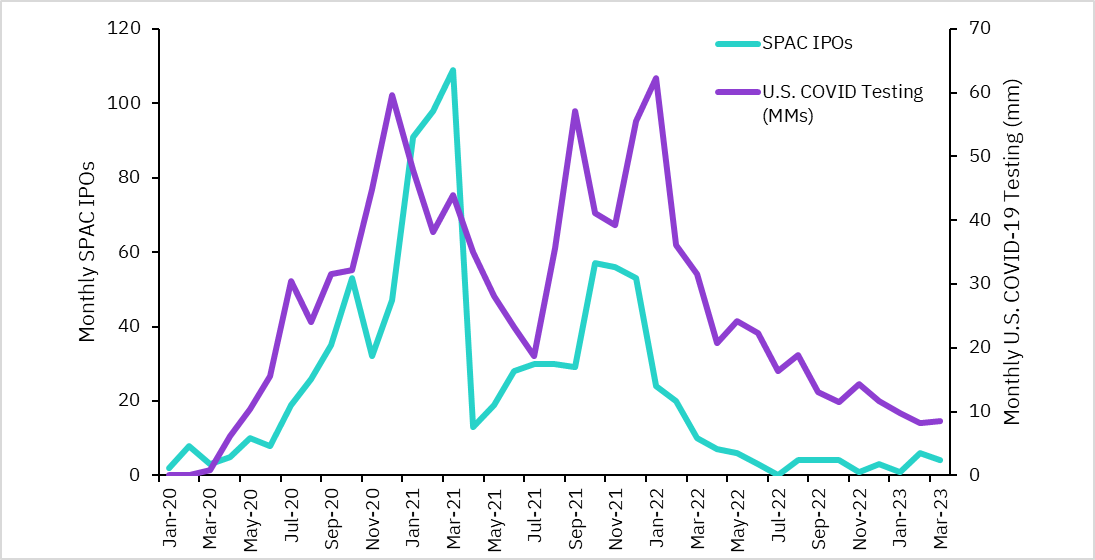 Likely just a stunning coincidence, this got us thinking about the bigger picture. The world has learned many lessons from the pandemic, but have we learned anything from the SPAC experience?
While attention has overwhelmingly gone to the fallen stock prices of closed de-SPACs, taking a wider view reveals a different story. For many investors, SPACs represented a low-risk alternative to cash management while interest rates hovered around 0%. Of the investors who spent $245 billion on 1,017 SPAC IPOs since 1/1/19, 84% have been able to get their money back (…sans FDIC intervention).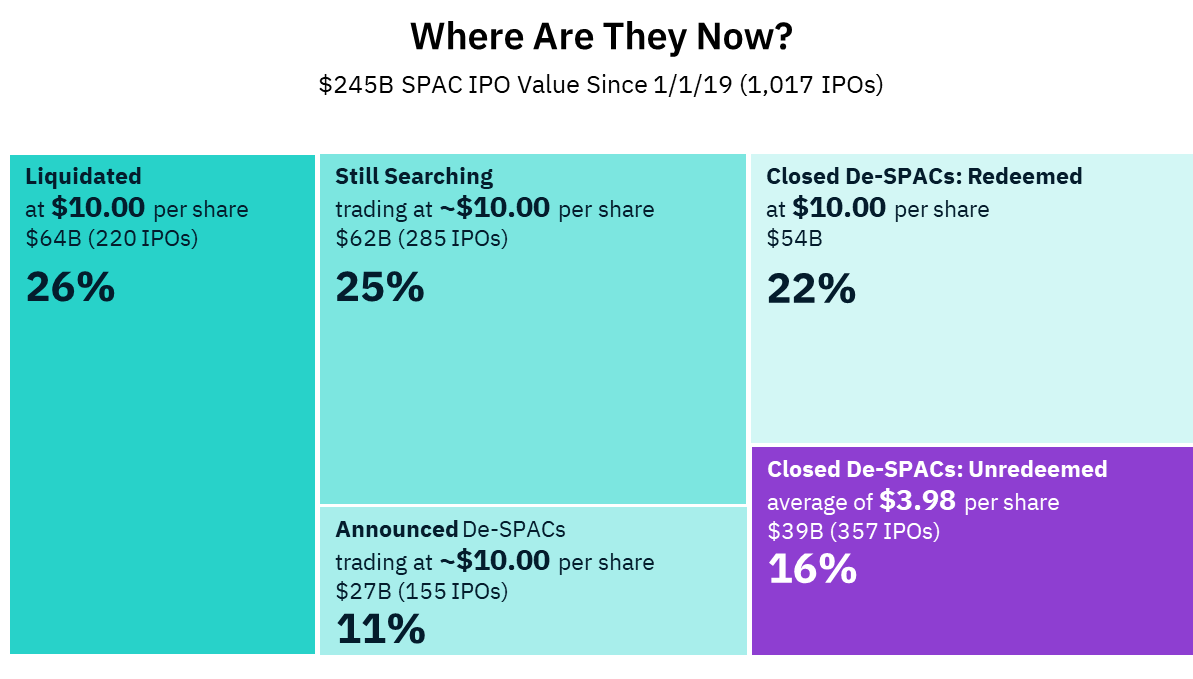 On the other side, SPACs represented a seemingly attractive alternative exit option for entrepreneurs and VCs. Of the 357 closed de-SPACs since 1/1/19, there have been very few winners. 26 de-SPACs currently trade above $10.00 per share, and only 9 trade above $15.00 per share. Less than 1% of all SPACs have created any meaningful value. The fact that 84% of SPAC IPO investors can get their money back makes SPACs a foundationally sound financial product. But from a return point of view, the fact that <1% created value makes the venture capital business look downright risk free. After 3+ years, one lesson we surely have learned is creating value via blank check investing is just a needle in a haySPAC.
This article appeared in our May 2023 issue of From the Front Lines, Bowen's roundup of news and trends that educate, inspire and entertain us. Please contact us to subscribe.