News
Sustainable Food and Agriculture Industry Liquidity Report
Bowen has released its Industry Liquidity Report focused on the Sustainable Food & Agriculture (SFA) sector. The report leverages Bowen's industry expertise and in-depth capital market knowledge to analyze the current state of liquidity in the SFA sector.
MARKET OVERVIEW
The agtech segment has received heavy investment over the past decade, yet many funds have had difficulty exiting their positions.
Irrational exuberance around sector-defining transactions, and their subsequent collapse in valuation, has tainted agtech opportunities in the eyes of some investors.
As a developing industry, agtech has historically lacked clear, large-scale PE and strategic acquirers, limiting liquidity opportunities.
Exit opportunities do exist, with multiple strategic acquirers from Ag and ag-adjacent industries pursuing M&A strategies.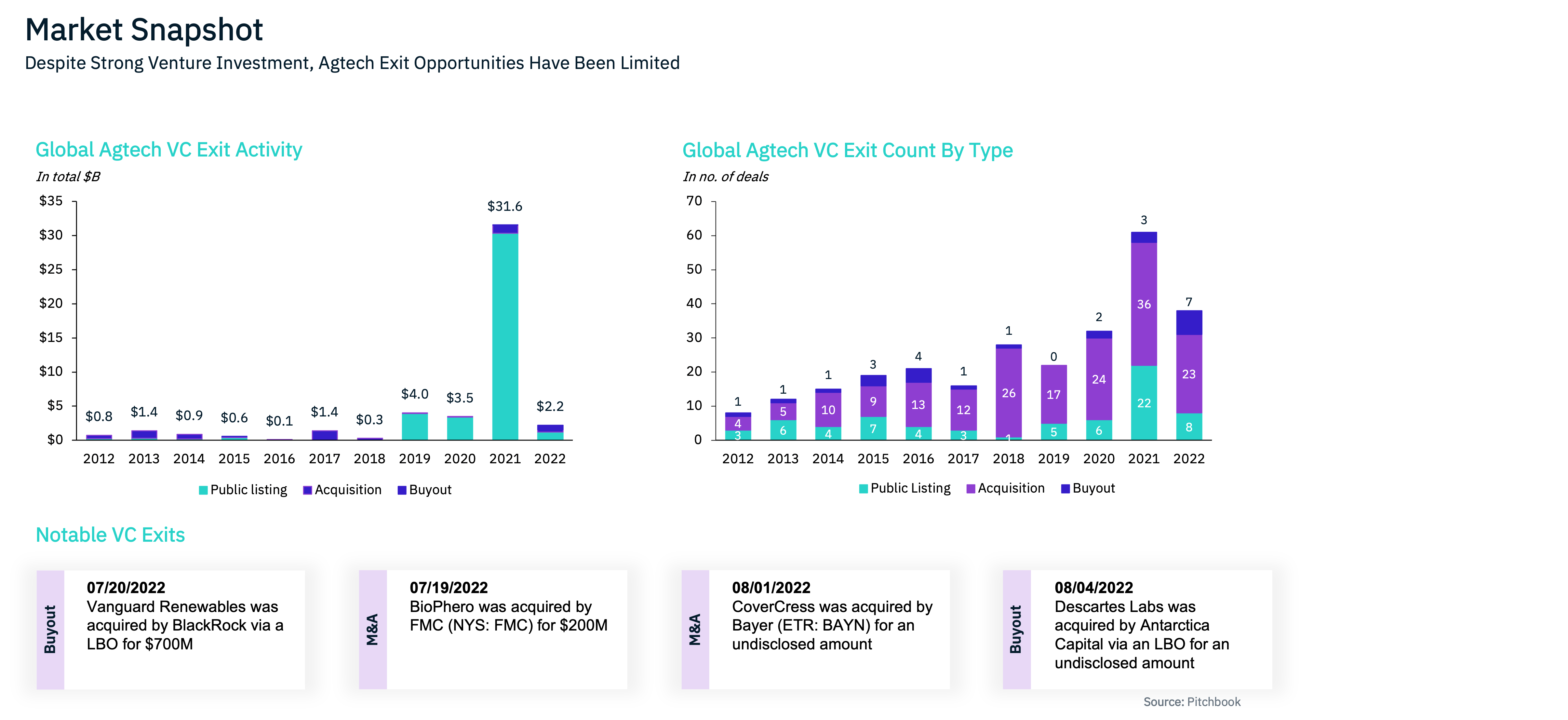 The full report evaluates key market trends including an analysis of:
Strategic Acquirers Pursuing M&A Strategies
Global Agtech VC Exit and Deal Activity
Areas of Opportunity in SFA Sub-Sectors

Precision Agriculture
Agriculture Biotech
Indoor Farming

Public Company Valuation Data
Download the full report.
Learn more about Bowen's Agriculture Practice.