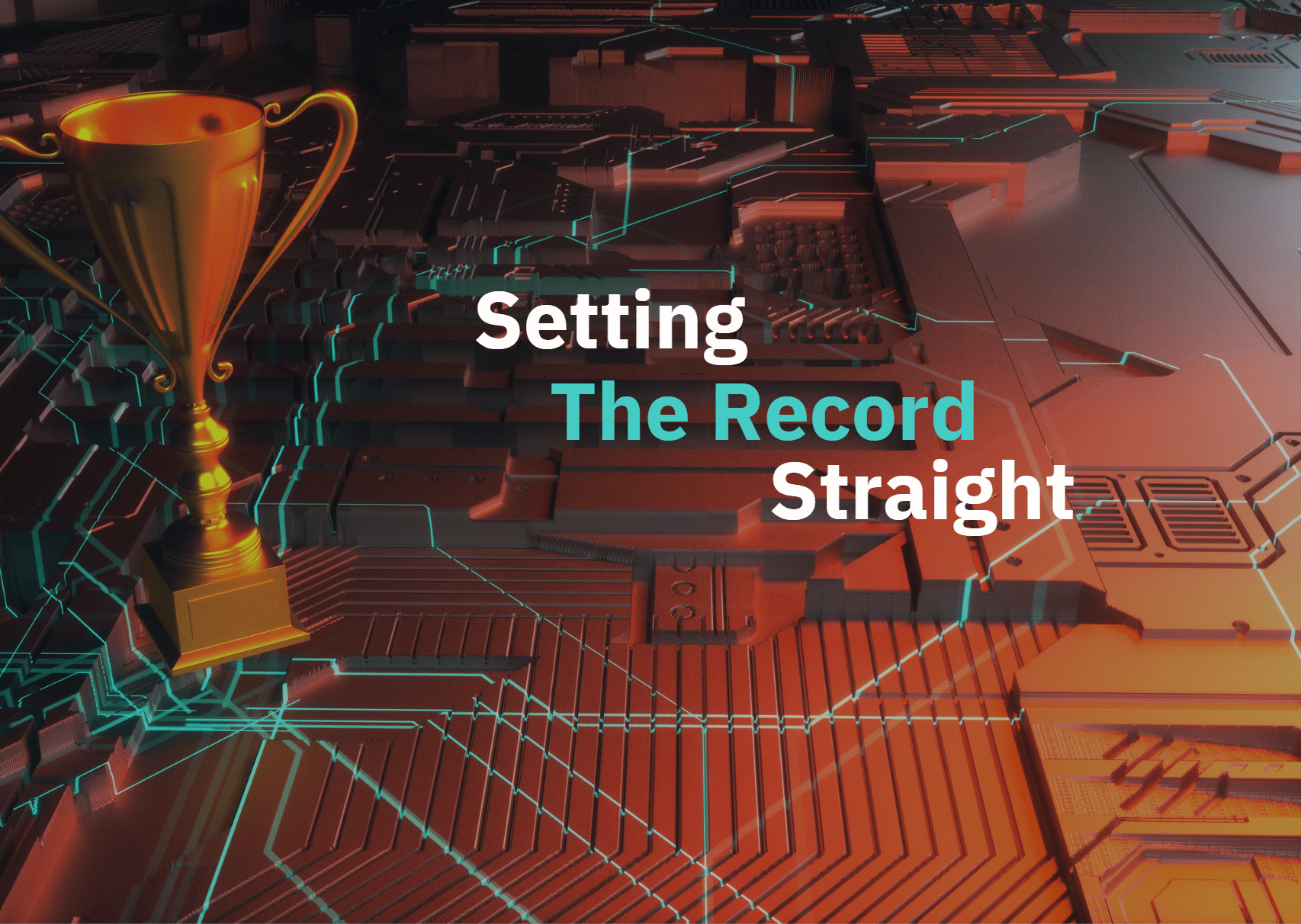 News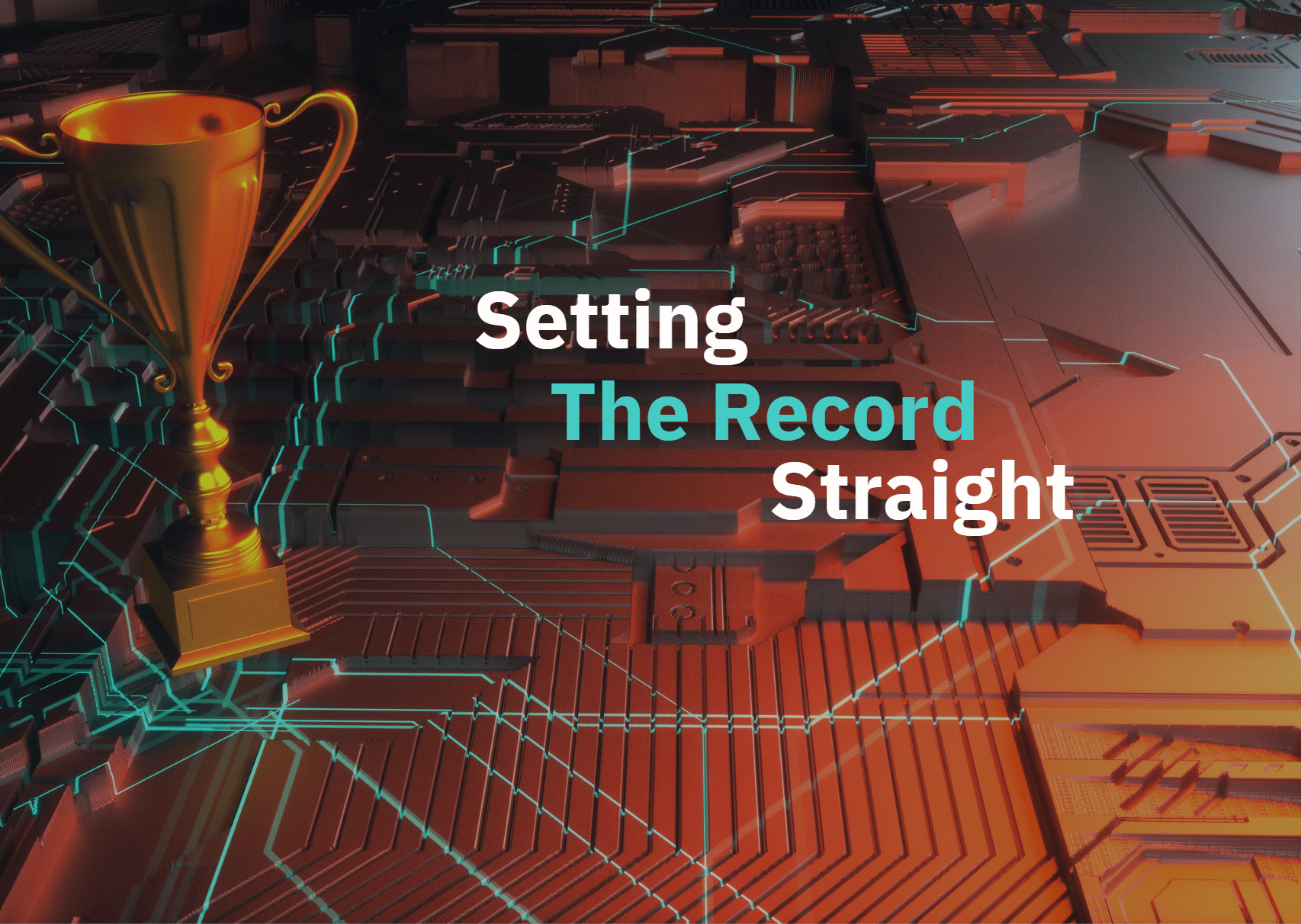 Trendlines: Setting the Record Straight
We love sports records here at Bowen, from the momentous (LeBron all-time leading scorer) to the arcane (no top 3 seeds in the men's Final Four). This month we delve into a few tech industry records we found interesting, starting with revenue growth – which companies have consistently grown for the longest periods?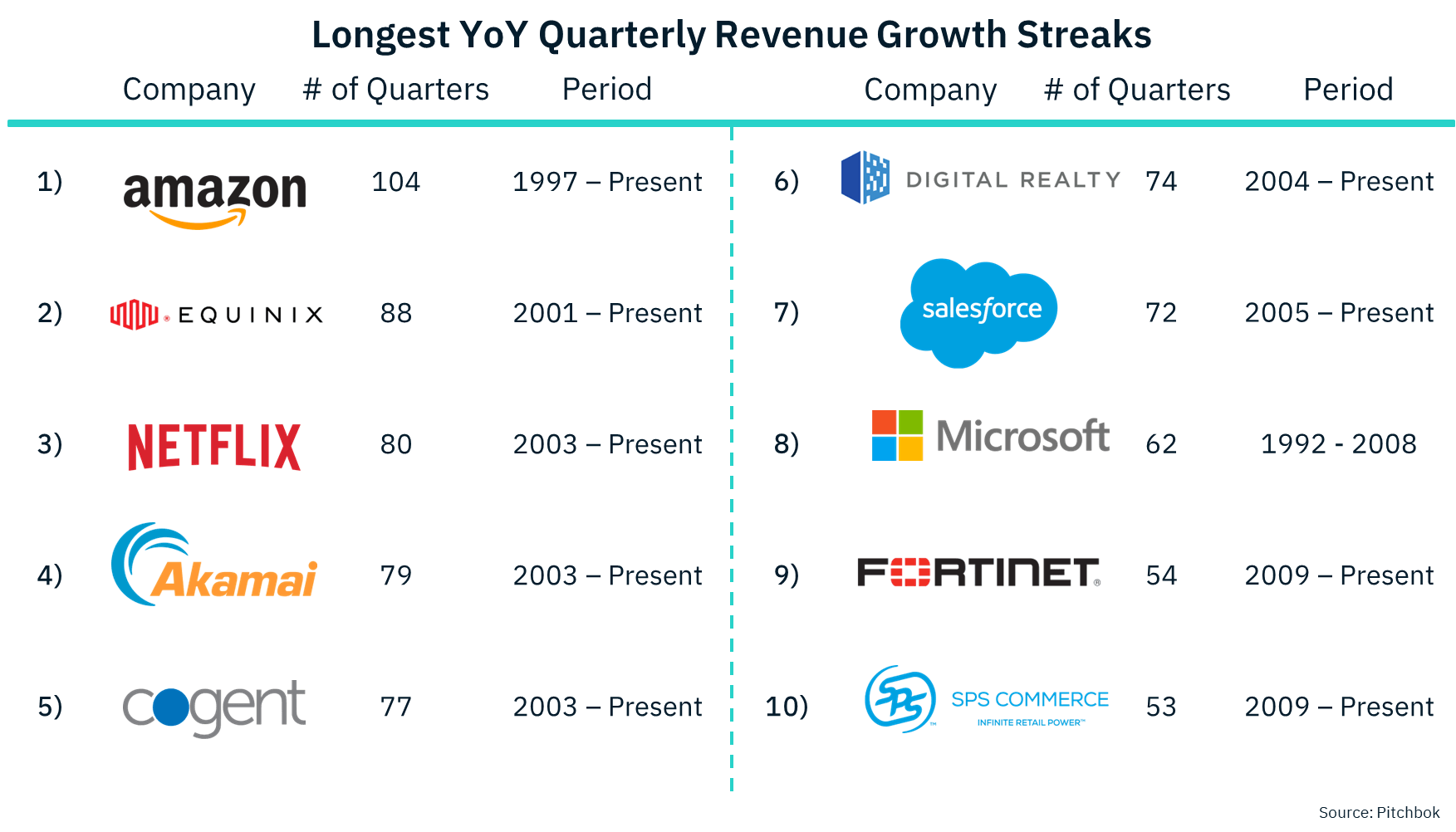 First off, holy DiMaggio, Amazon! 26 consecutive years and counting, as the company continues to expand its reach across consumers and businesses. Looking at the broader list, it is clear that the Cloud has been tech's most important growth driver over the last 20 years, with nearly every company in the top 10 either providing critical Cloud infrastructure or delivering their solutions via the Cloud, and in some cases both.
Next, we looked at M&A. Studying top acquirers, we were fascinated by which companies became "serial acquirers" the quickest: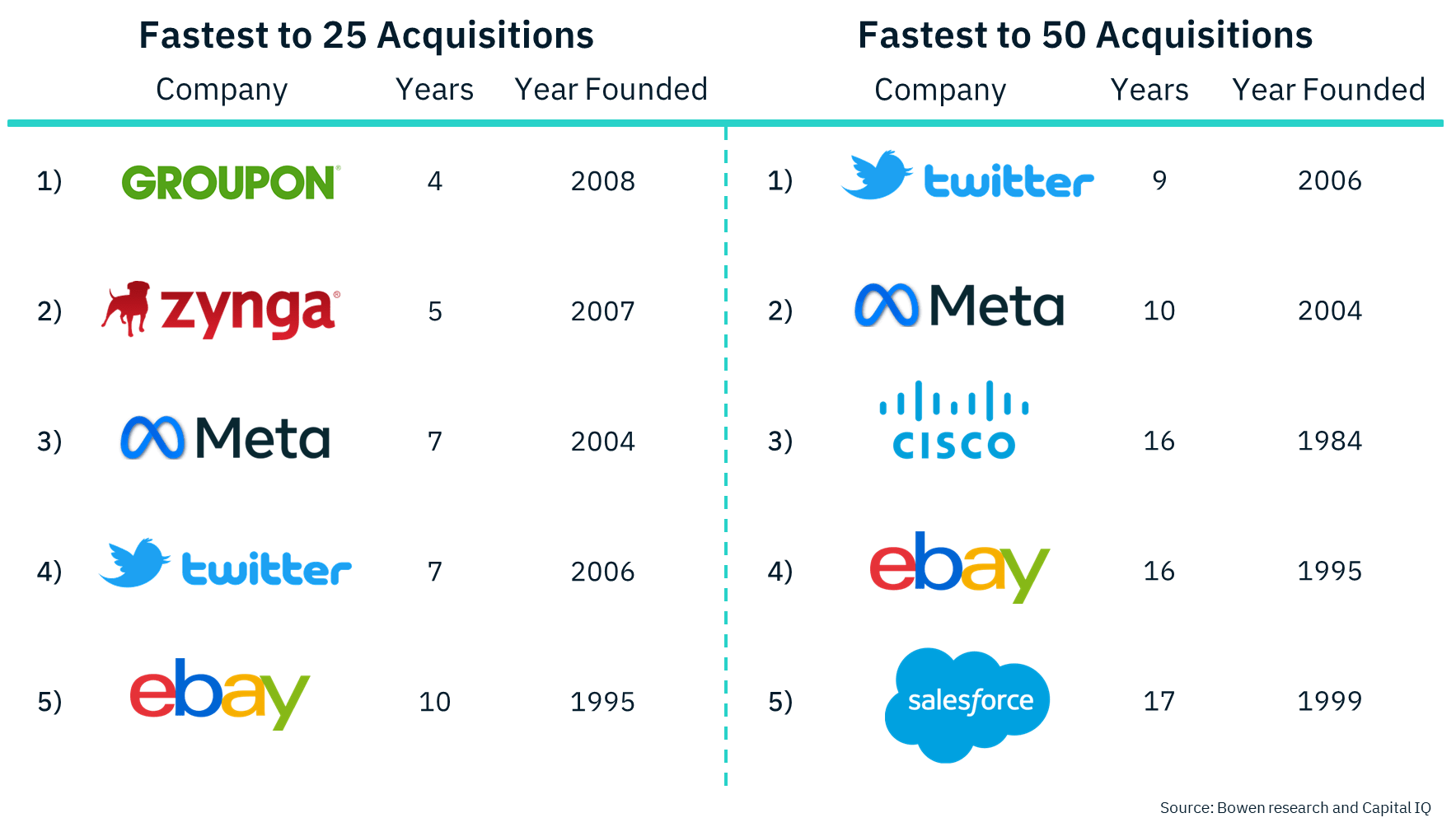 The first takeaway is that ramping up quickly via acquisitions does not ensure long-term success – just see the top 2 companies in the fastest-to-25 list. The other list offers a lesson in survival, as the fastest companies to reach 50 acquisitions had to live through one or more market crashes along the way.
We also studied both the fastest to 100 acquisitions and the most acquisitive years by any company. No surprises, both lists were highlighted by household names Cisco, Microsoft, Google, IBM and Apple, underscoring that you don't become an industry giant without consistent and prolific M&A execution.
This article appeared in our April 2023 issue of From the Front Lines, Bowen's roundup of news and trends that educate, inspire and entertain us. Please contact us to subscribe.