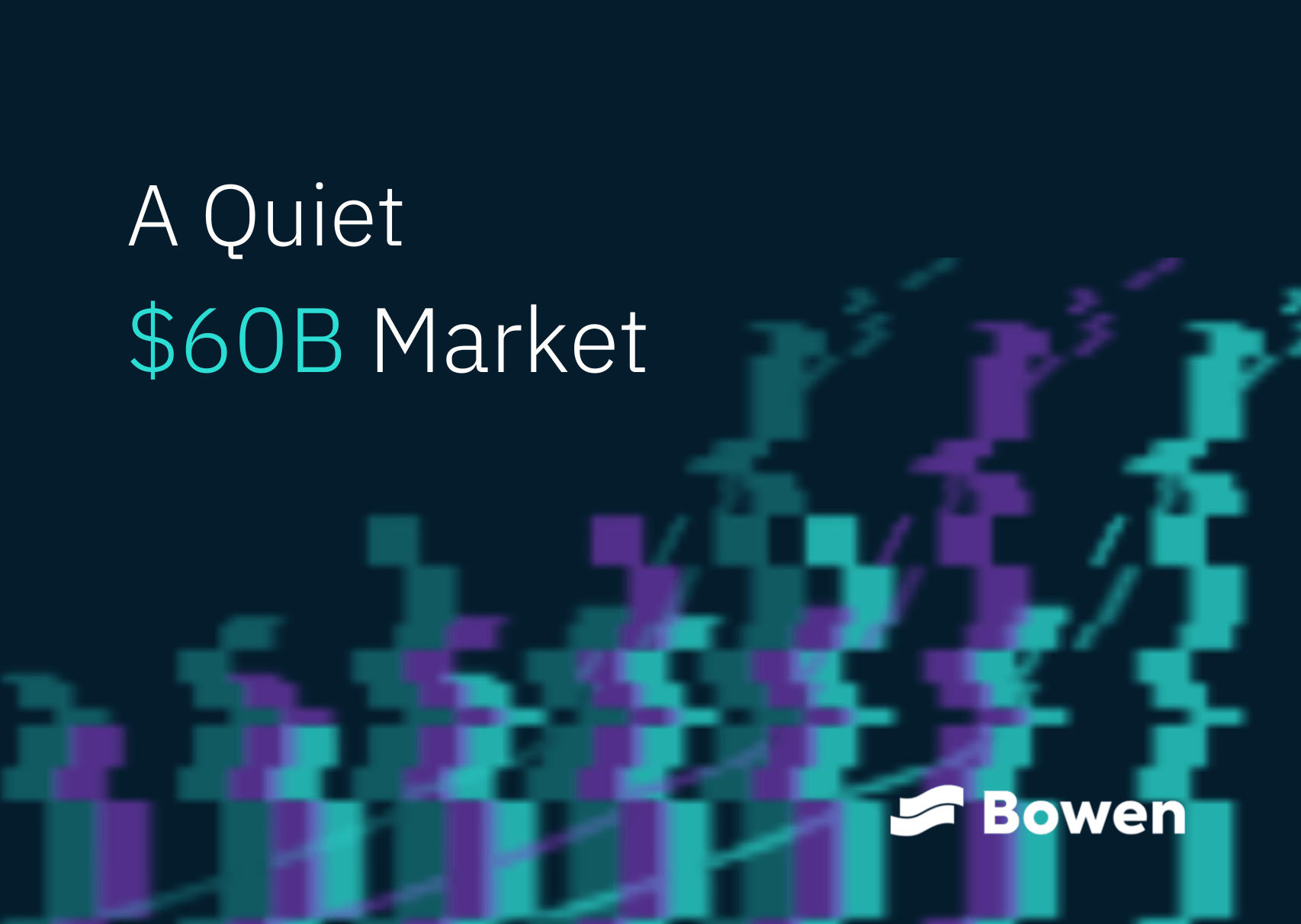 News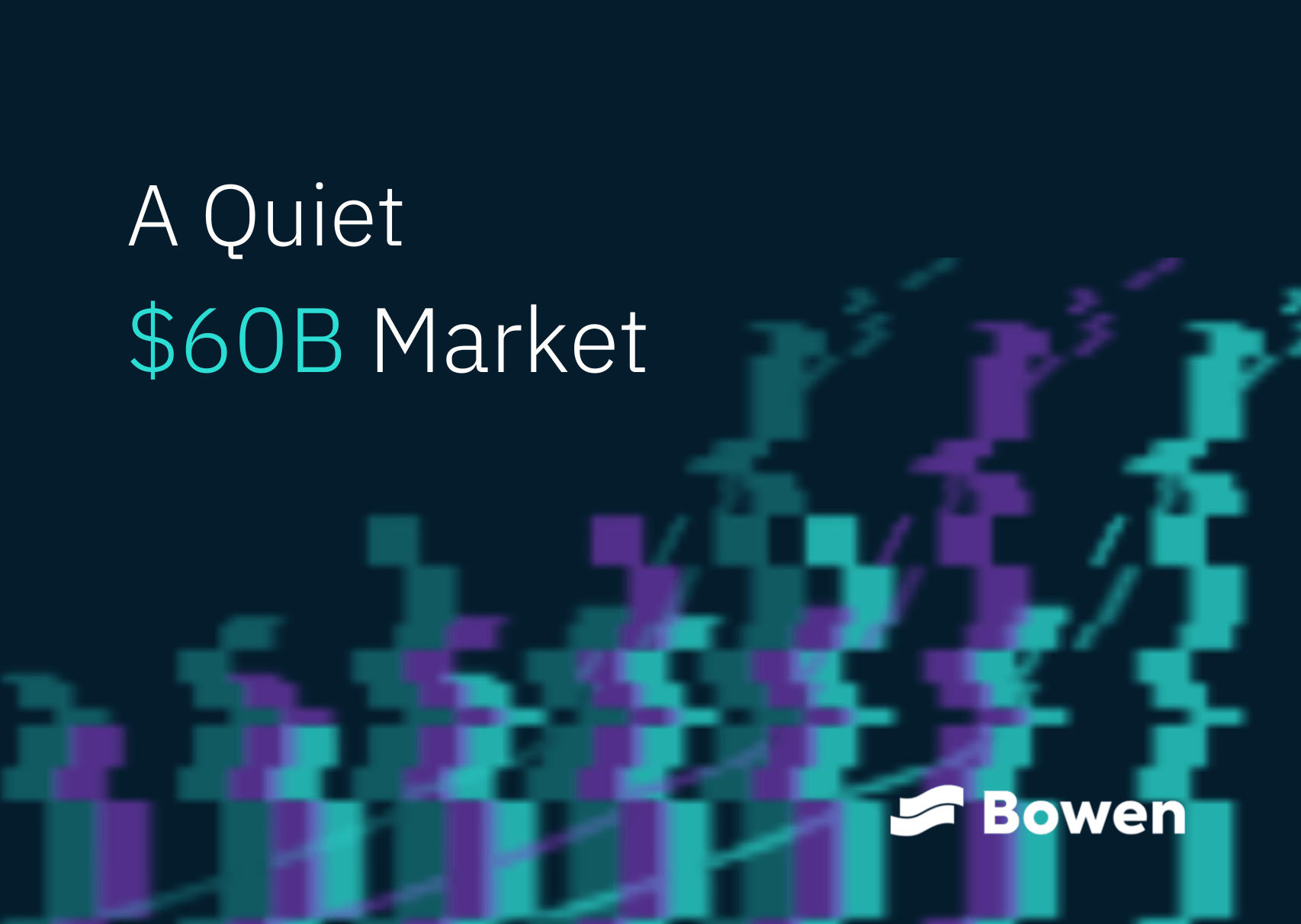 Most entrepreneurs start with a bet on themselves – launch a company and take a modest salary with the belief that your equity will "someday" provide a path to riches. But what happens when private capital keeps rolling in, companies are worth billions on paper, and "someday" pushes out and out?
With the explosion in unicorn funding that we explored in January's FTFL, the unicorn backlog (unicorns formed minus unicorn exits) has grown to over 700 companies. What to do with all this private stock piling up? Well, it turns out that the direct secondary VC market quietly grew at a 21% CAGR, with transaction value equaling approximately 9% of the primary VC market.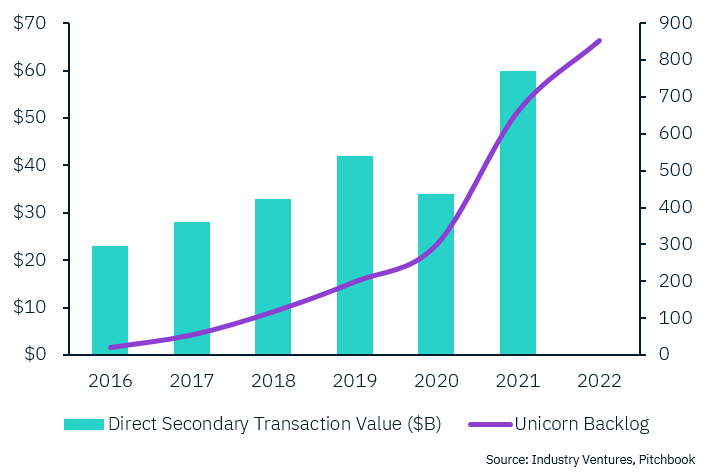 To get a peek into a typical direct secondary transaction, we turned to data provided by Carta. Most surprising to us was that 68% of secondary sales were NOT done at a discount. Of the 32% offered below the most recent post-money valuation, the median discount was only 14%. Also, it's not just happening with unicorns: 37% of offerings are for companies valued under $500M.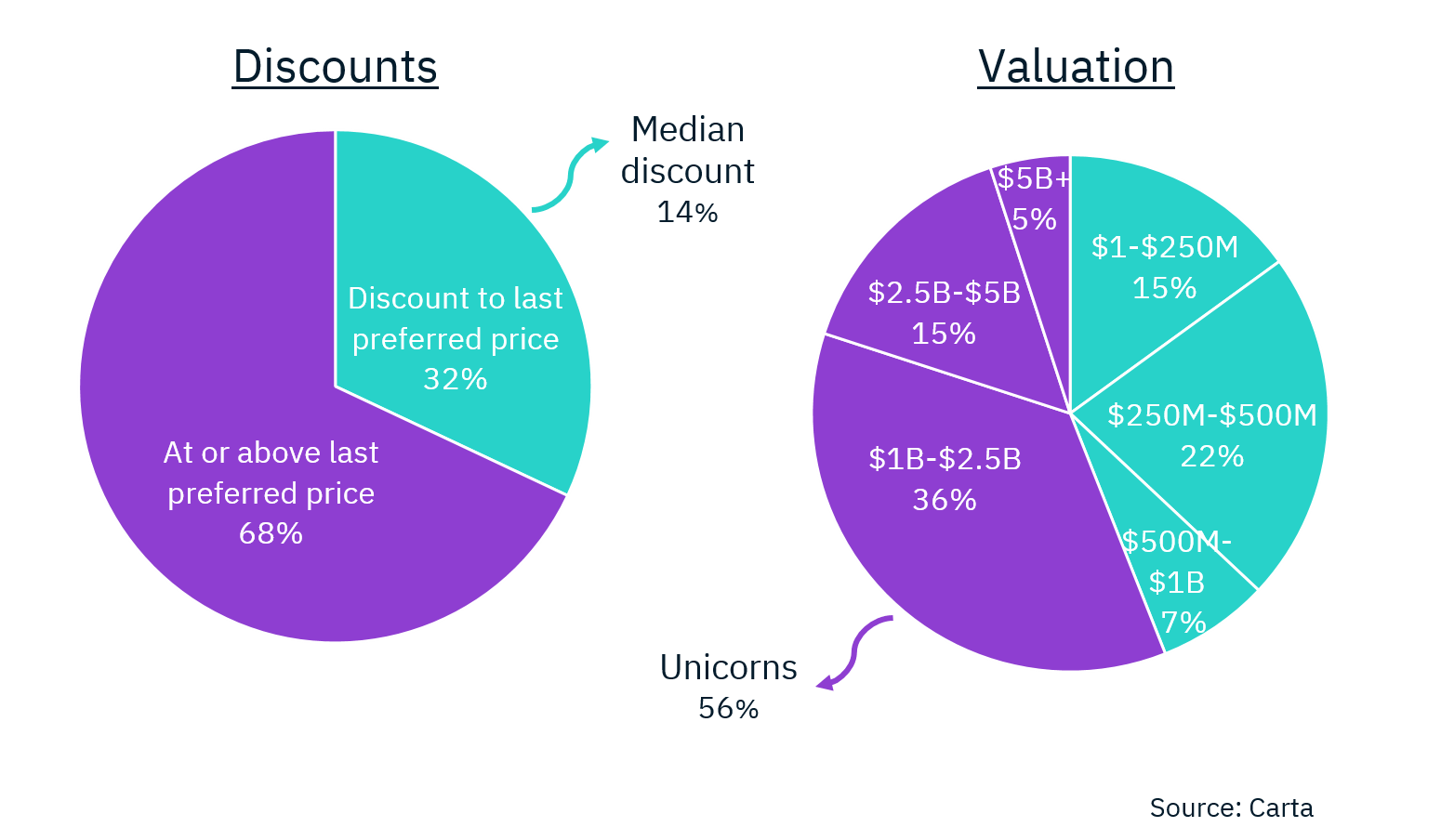 The direct secondary market has become as innovative and efficient as the technology companies it serves. VCs' arguments against direct secondaries have waned and the options for founders and employees are no longer "too dilutive." At Bowen, we believe direct secondaries have come to represent a legitimate new asset class and are reflective of a larger trend of companies enabling their employees to do more with their illiquid stock – like using it as collateral for home loans.