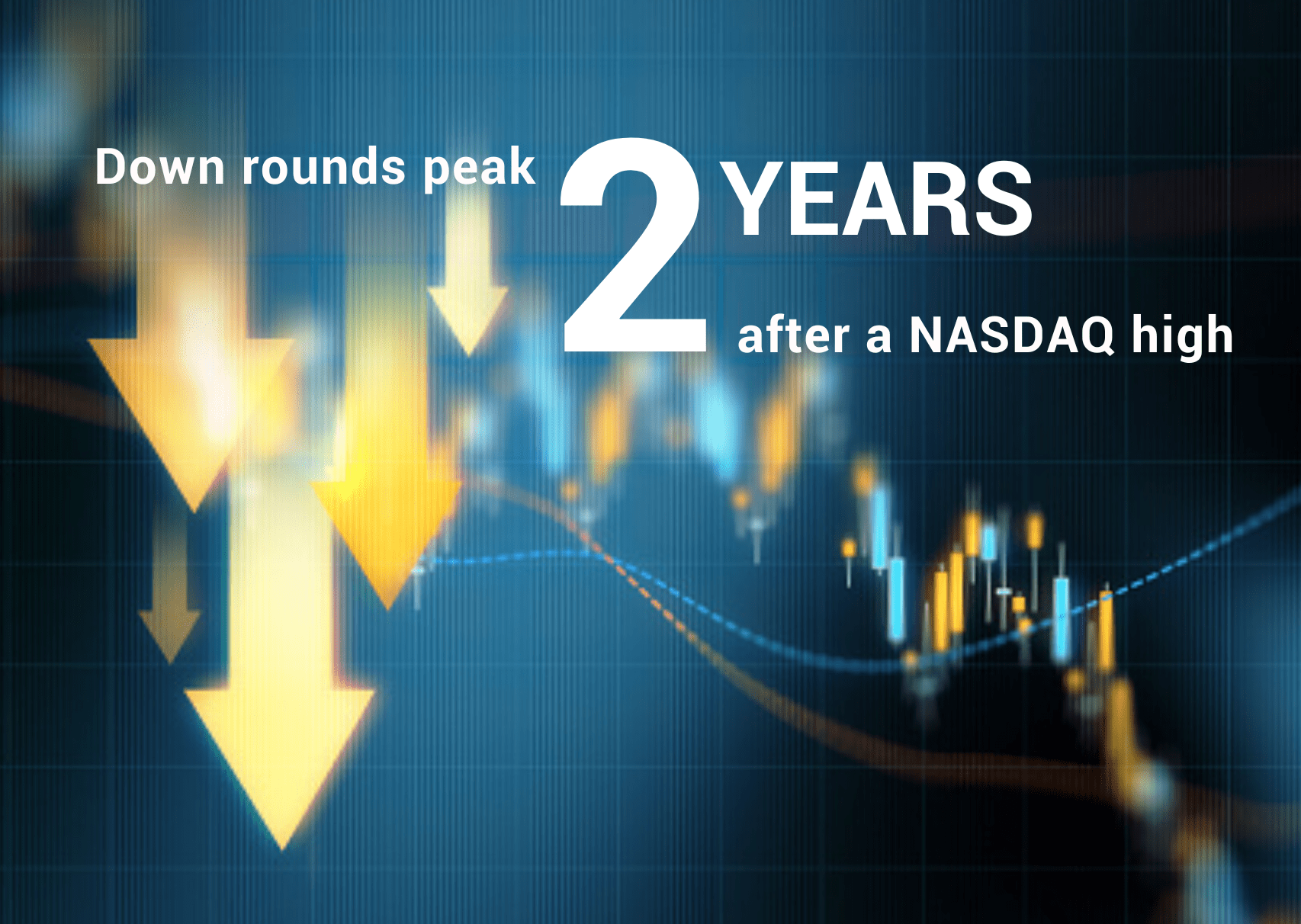 News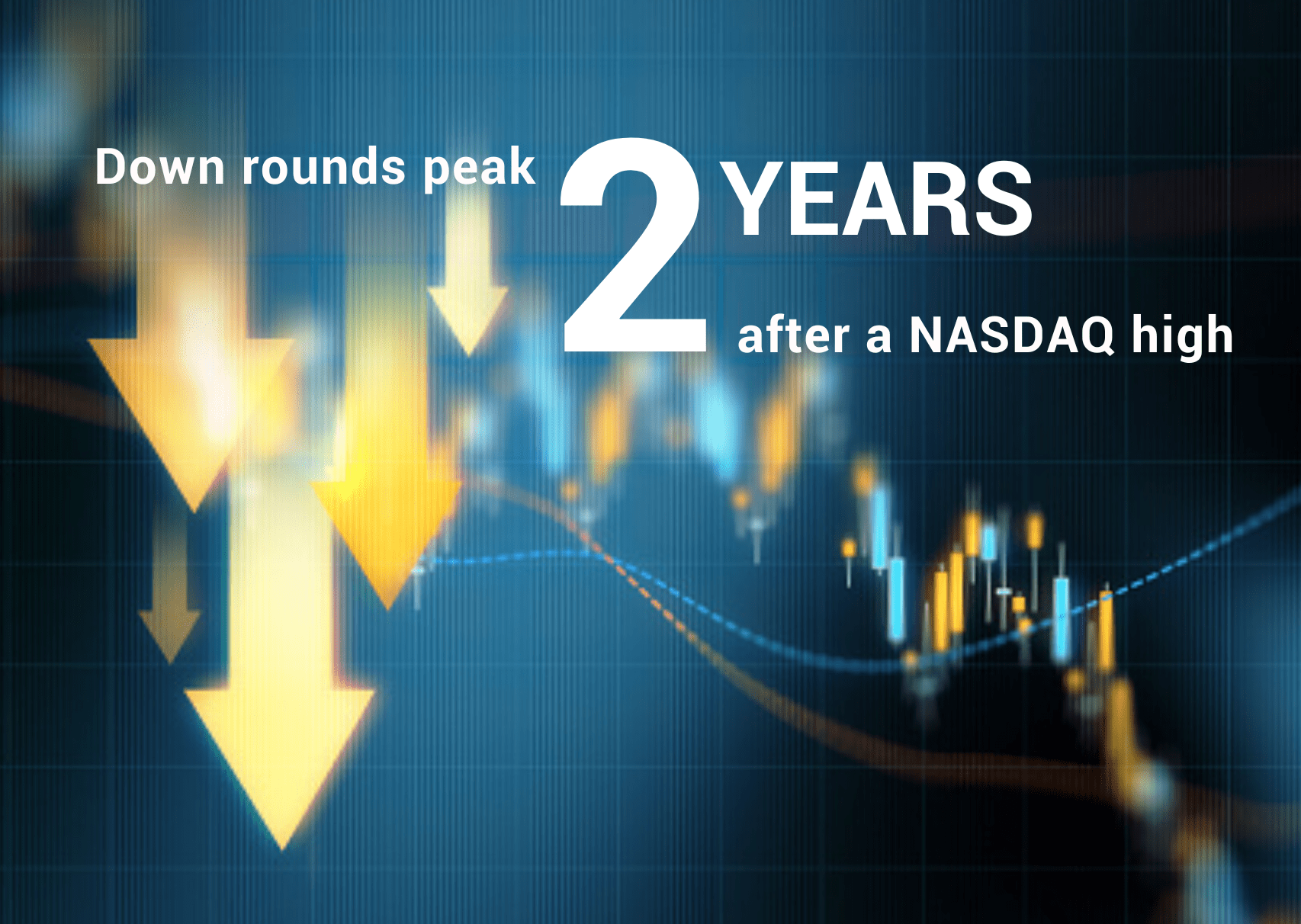 Trendlines: Down Rounds - The Peak is Coming
Down Round – two of the scariest words for any entrepreneur. How prevalent are down rounds during economic downturns? Just how "down" is a down round? And is a down round a death knell for a venture investment?
To attack the first question, we looked at the number of down rounds as a percent of funding rounds with available valuation data over the last 20+ years.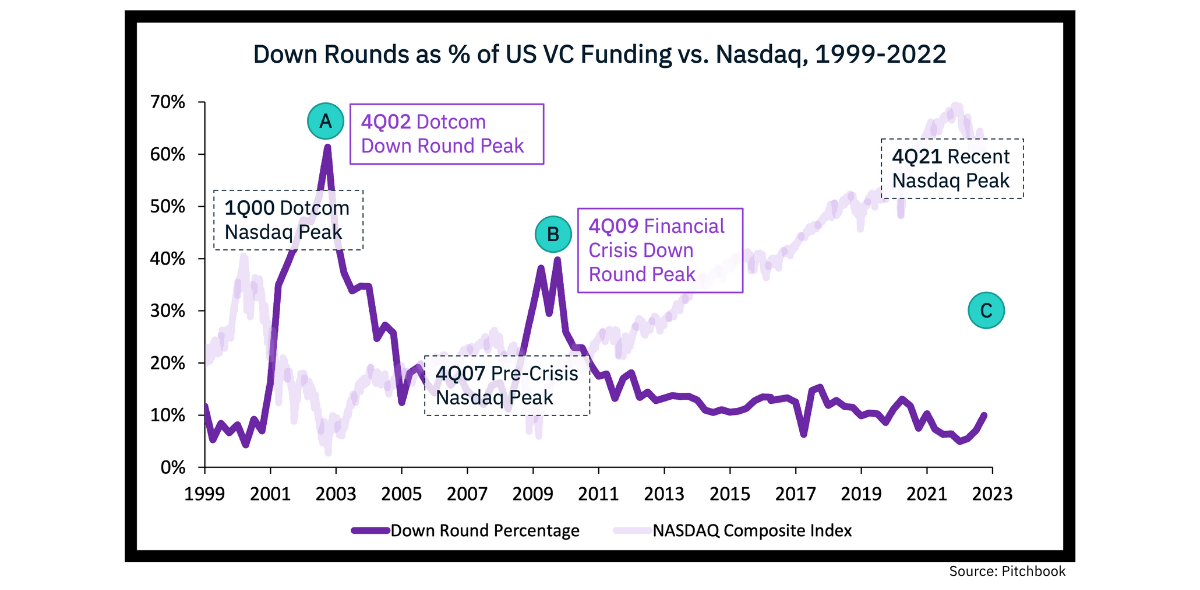 Down rounds (A) reached 61% of total rounds following the collapse of the dot-com bubble and (B) 40% following the subprime mortgage crisis. In both instances, the down round percentage accelerated starting 5 quarters after a Nasdaq high, peaking after approximately 2 years. This indicates that we will see down rounds increasing this year, (C) likely peaking in 4Q23.
Focusing on recent data, we looked at the last 6 months. For down rounds raising at least $10M, the pre-money valuation was on average 31% lower than the prior round's post-money valuation. So if your company last raised money at a $100M post-money valuation and you're looking at a down round, a typical pre-money valuation would be in the $70M range.
But all is not lost! History shows us that successful companies have raised down rounds at some point during their path to liquidity, and provided outsized returns to their investors.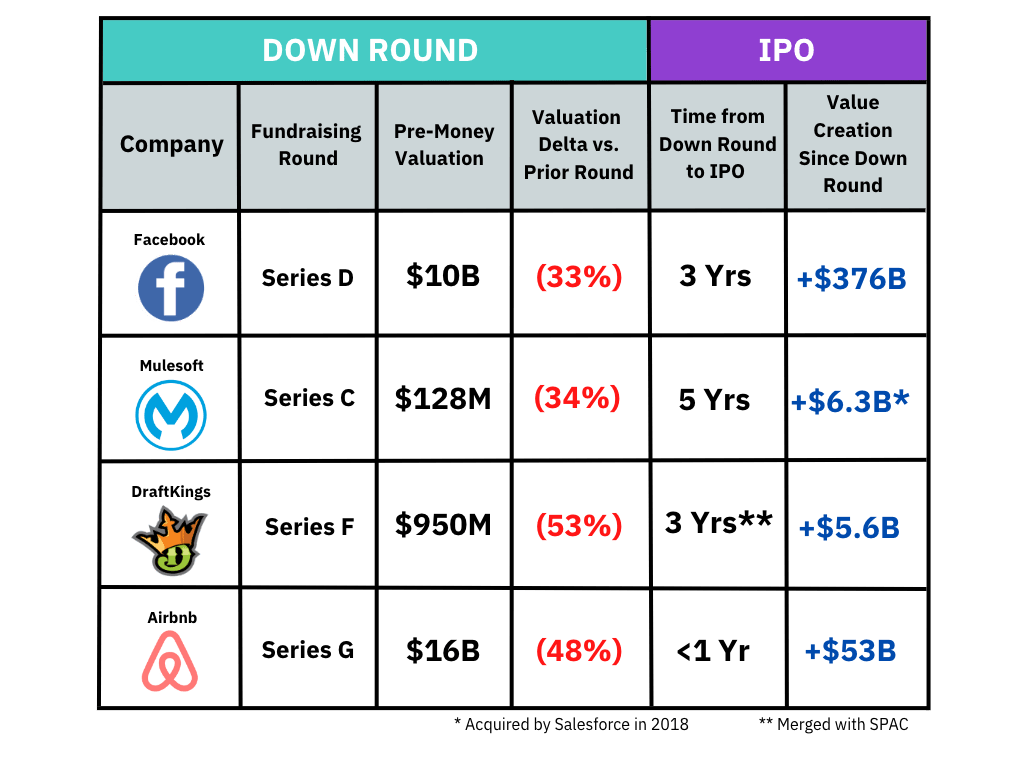 To those that have the existing cash runway to get through this cycle, we applaud your foresight. To those that are facing a potential down round, we hope this data makes you a little smarter, and confident in the knowledge that great companies can weather any storm.
This article appeared in our February 2023 issue of From the Front Lines, Bowen's roundup of news and trends that educate, inspire and entertain us. Please contact us to subscribe.