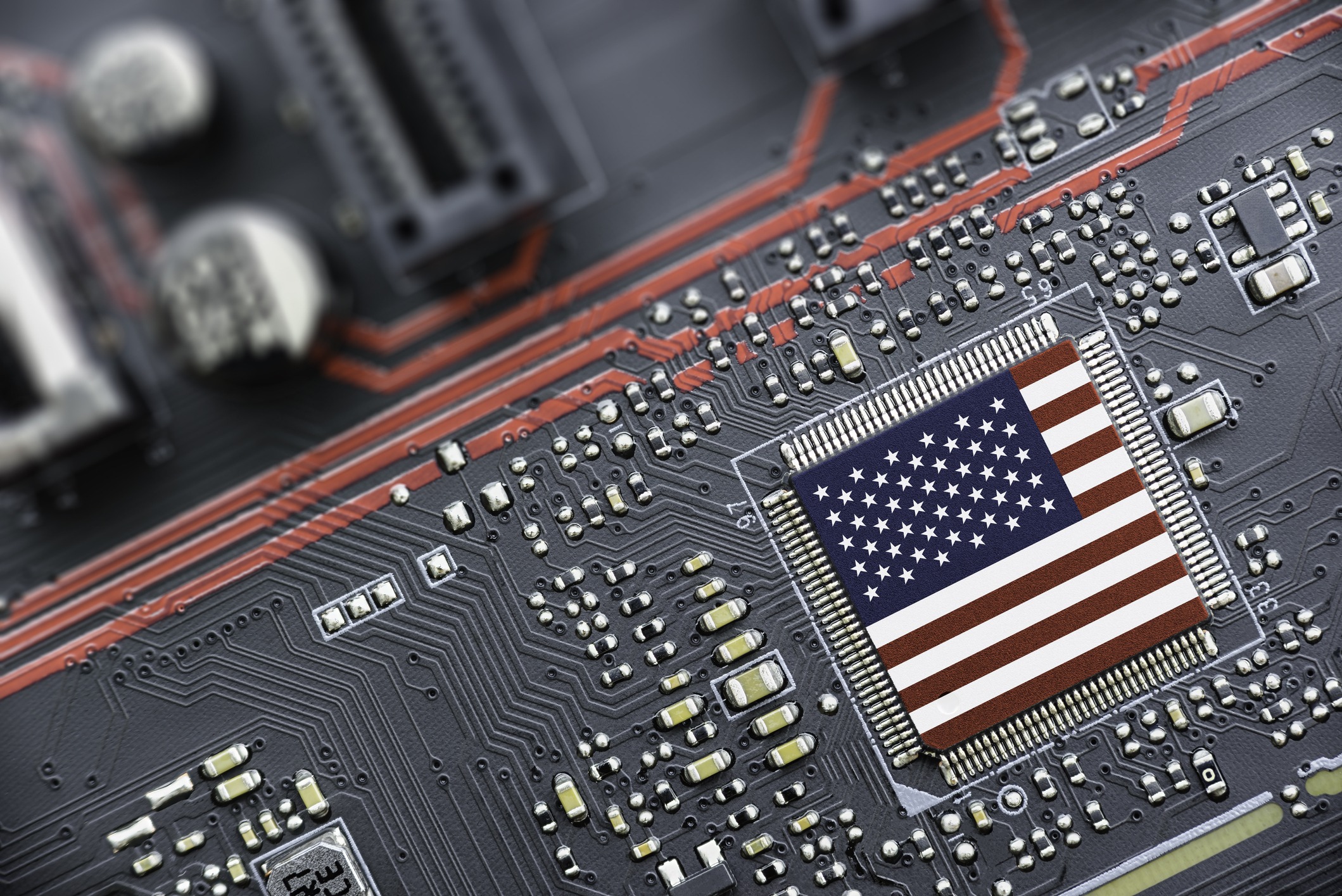 News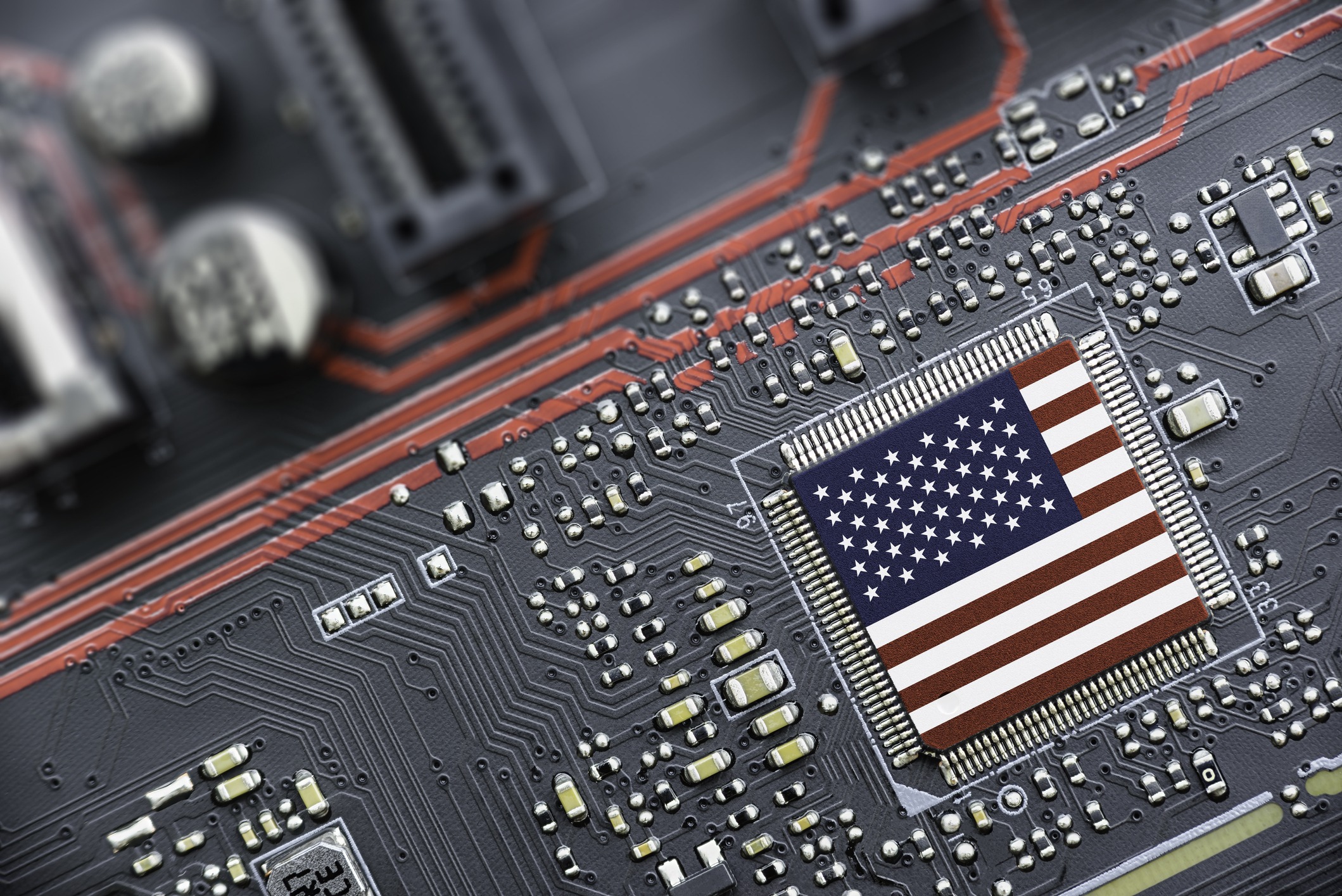 It's no secret that the Fed is attempting a "soft landing" while battling inflation with increased interest rates. We believe the US government has a trick up its sleeve to make sure US employment stays strong: Reshoring.
In the past 2 years, the US government has authorized massive spending aimed at bringing manufacturing back to the US and improving existing US infrastructure. Three bills, the CHIPS and Science Act, Inflation Reduction Act, and Bipartisan Infrastructure Bill, called for nearly $2 trillion of new spending on infrastructure manufacturing and R&D. This amount includes $370B on clean energy and manufacturing, $280B on semiconductor manufacturing and R&D, and $177B on electrical equipment.
The results from this spending are immediate. Leading economic indicators for reshoring show a drastic increase since the start of 2020.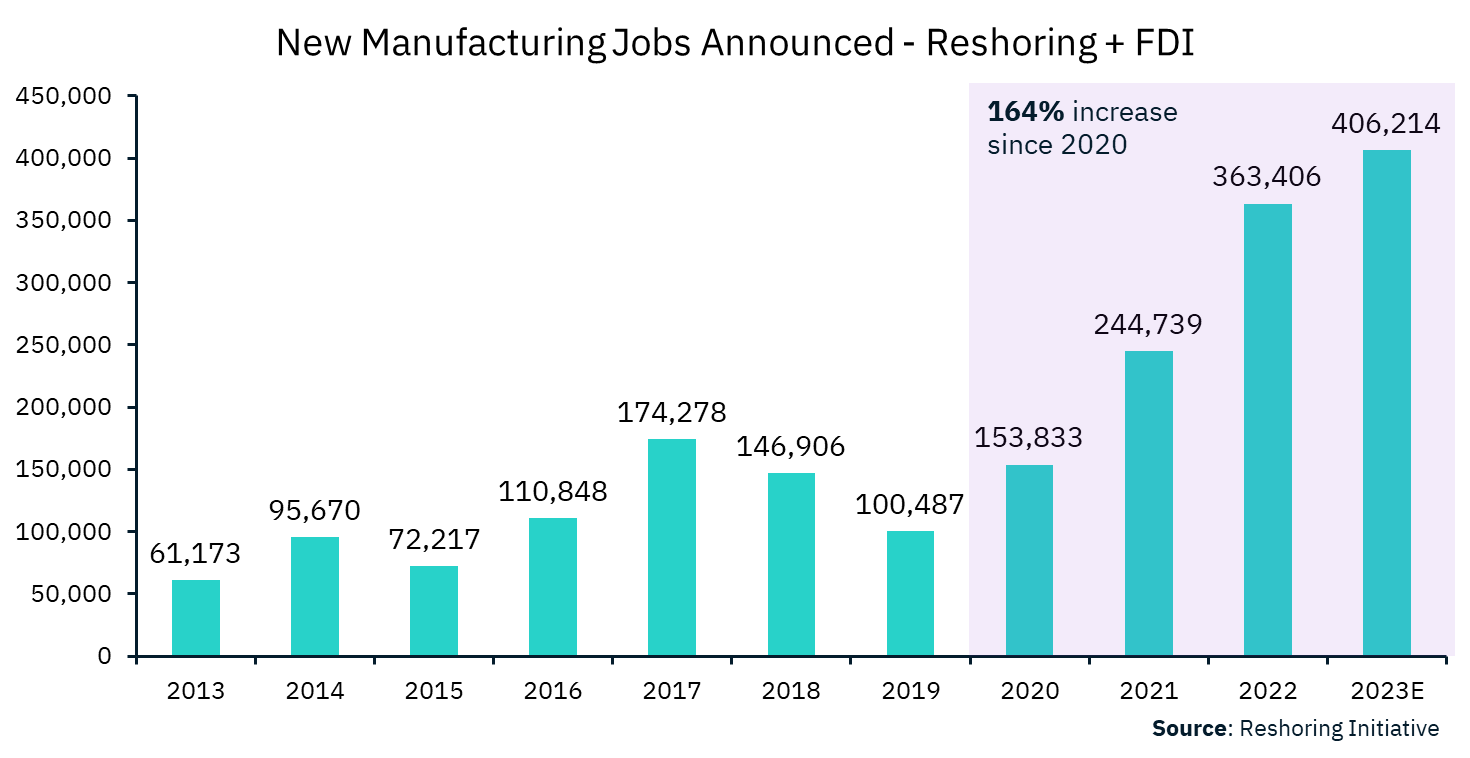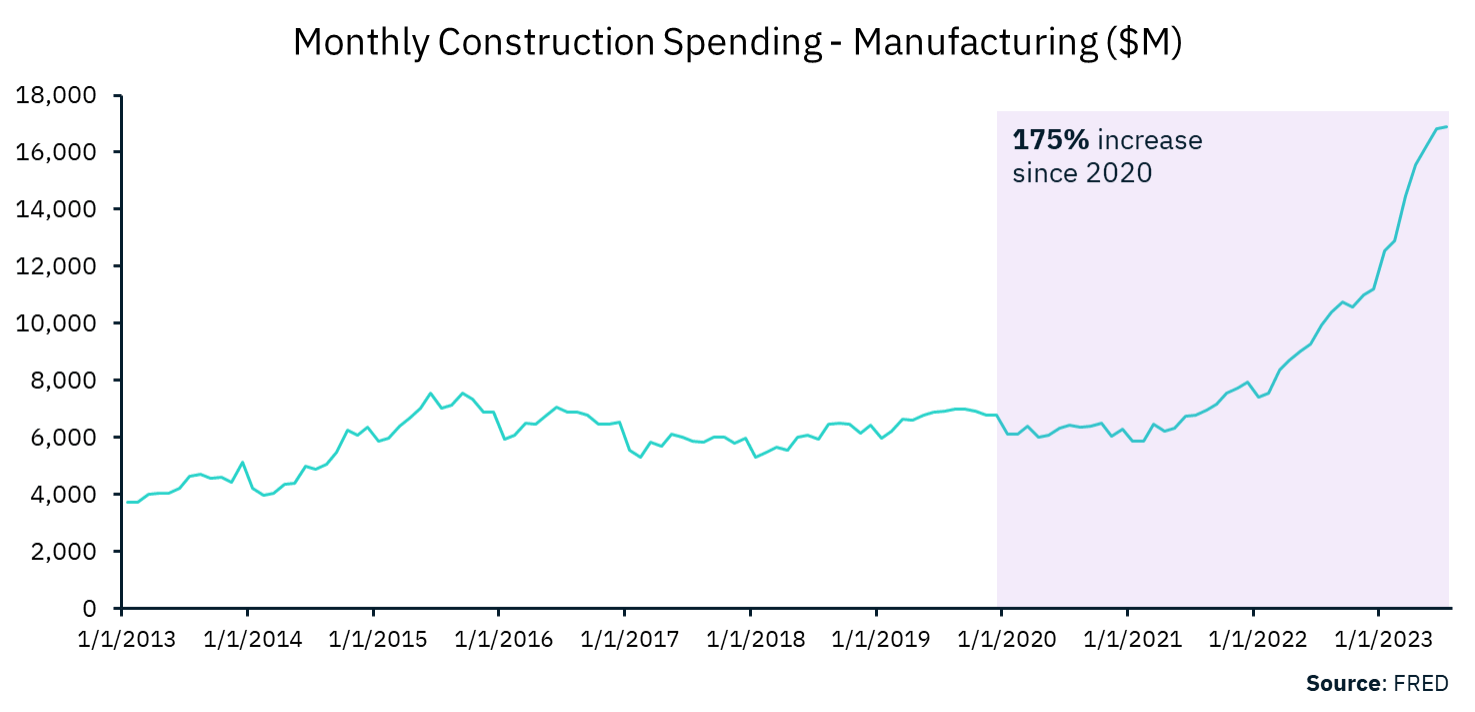 Spending on new manufacturing construction and jobs announced due to reshoring have nearly tripled since the start of 2020.
What does this spend look like from a company perspective? Here are some of the high-profile examples: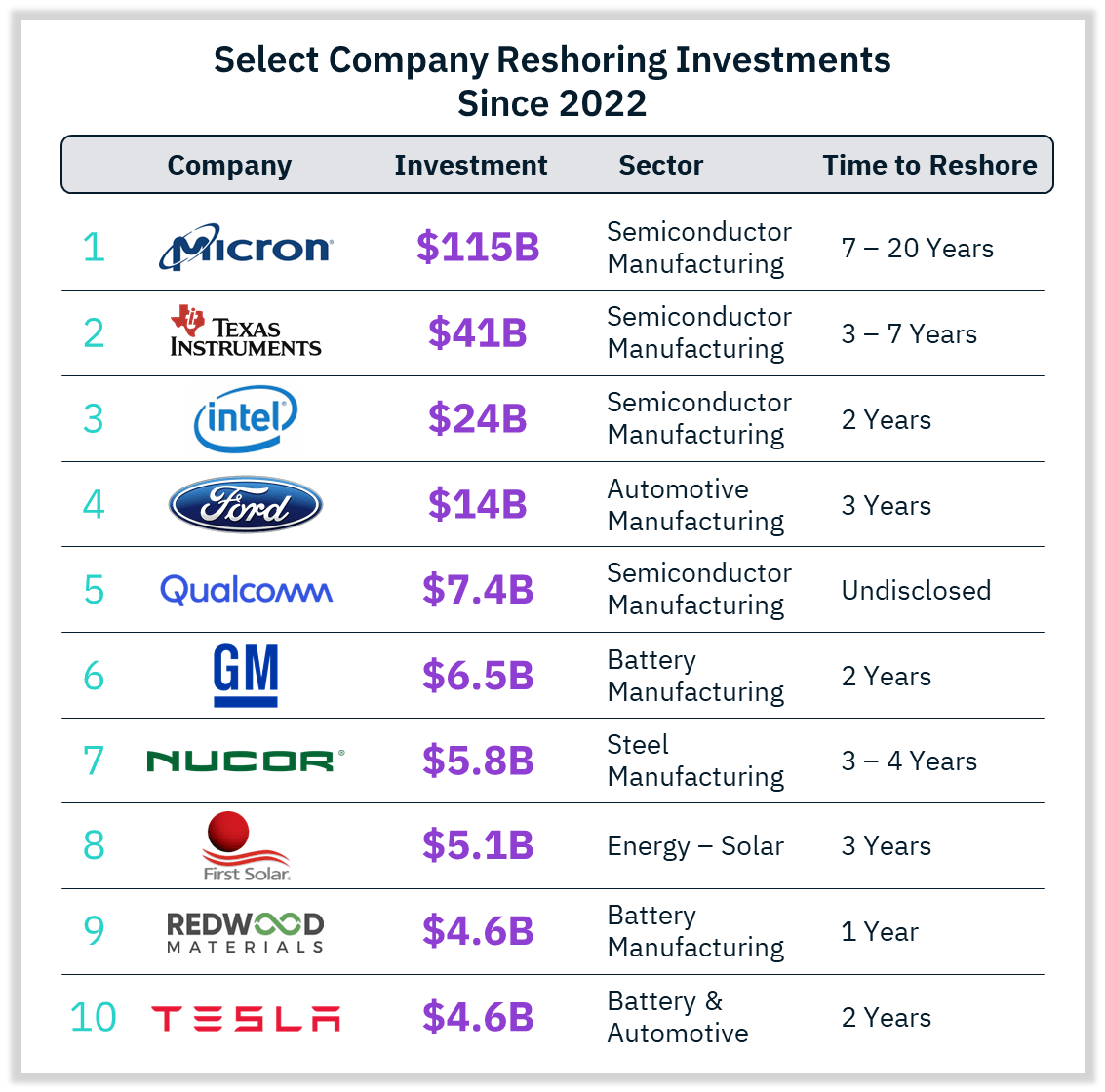 We noticed that the biggest spenders are in semiconductor manufacturing, with the explicit goal of decreasing US dependence on China. It is also interesting to note the speed of these expenditures – most of the companies in our list are targeting just 2-3 years to complete their investment.
Finally, we looked at where in the US these investments are going: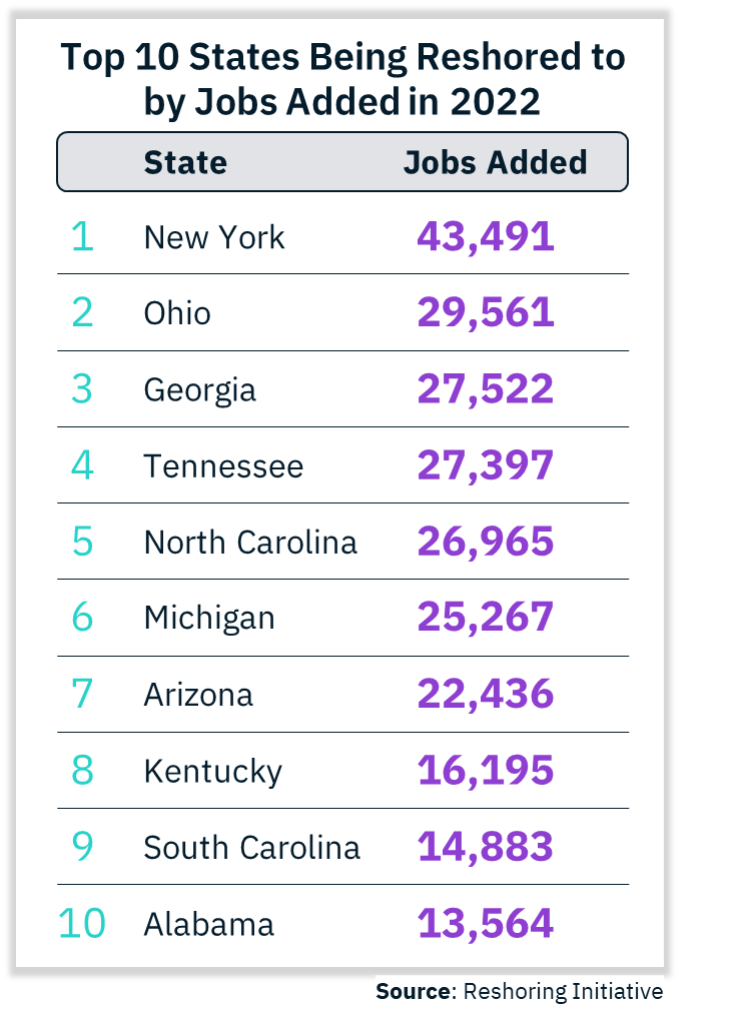 Note that the South is home to 6 of the top ten states and 49% of reshoring overall.
In taking on this FTFL reshoring topic, we were not surprised at the direction of this change. It is the accelerating pace of change that we found stunning. Offshoring began in the 1980s, and we now have 40+ years of data to analyze. Reshoring infrastructure is happening right here, right now, and will profoundly impact the next 40 years of the US and global economy. The near-term impacts are equally profound and might just end up making the Federal Reserve look a lot smarter than they really are.
Learn more about Bowen's Industrial Tech practice and read our recent Industrial Technology Report focused on the state of fundraising and M&A.
This article appeared in our October 2023 issue of From the Front Lines, Bowen's roundup of news and trends that educate, inspire and entertain us.