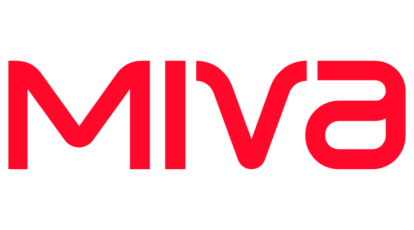 E-Commerce Leader Miva Completes Growth Recapitalization Investment with Bison Capital
Miva
Bison Capital Partners
United States
Bowen Advisors Serves as Strategic Advisor to Miva
BOSTON, May 14, 2017 – Bowen Advisors is pleased to announce that its client, Miva Inc., a leading provider of eCommerce software and hosting services to the "emerging enterprise" market, has completed a growth recapitalization investment with Los Angeles-based private equity firm Bison Capital. With a team led by Managing Director Tom Crews, Bowen Advisors acted as San Diego-based Miva's exclusive strategic advisor.
Since 1997, Miva's eCommerce solution has powered over $100 billion in online sales for some of the world's most successful B2B and consumer brands. Miva-powered stores deliver superior online shopping experiences and support sophisticated back-end eCommerce workflows. "We are very excited to be partnering with Miva's management team as it embarks on its next phase of growth," said Bison Capital Managing Director Lou Caballero. "Miva fits Bison Capital's investment thesis exceptionally well – 1) highly motivated management team; 2) a business that addresses a large and growing market; 3) proven and unique value proposition; 4) company at a strategic inflection point; and 5) management group maintains a significant ownership stake in the company post transaction."
"After exploring a number of options on behalf of Miva, it was clear in the end that a Miva – Bison Capital partnership made the most sense for Miva's shareholders and management," said Tom Crews. "Bison Capital's reputation for working with management to further accelerate growth was very attractive to our client."
Rick Wilson, Miva's President & CEO, echoed that sentiment. "We are looking forward to working with the Bison Capital team. Bison was quick to recognize Miva's unique value proposition for the emerging enterprise segment of the eCommerce market. With their financial backing, we are now in a position to leverage our market leading platform to become the solution of choice for this rapidly growing segment of the eCommerce market."
"This transaction is reflective of Bowen Advisors' commitment to both the San Diego technology market and the private equity community," noted Crews, who heads up Bowen's San Diego office. "We see significant opportunities for growth in both areas. We particularly look forward to putting our years of technology investment banking experience to work in support of the many innovative companies based in San Diego, and to working with the growing universe of PE firms looking to add technology-based companies to their portfolios."
Click here for Miva's press release.