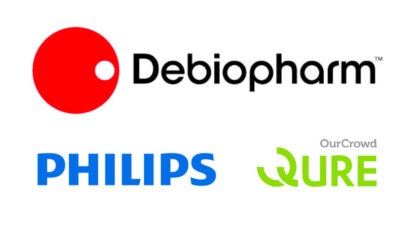 Carevive Systems Receives Growth Equity Investment from Philips and Debiopharm
Bowen Advisors Serves as Exclusive Financial Advisor to Carevive Systems
BOSTON, February 13, 2020 – Bowen Advisors is pleased to announce that Carevive Systems, a leading oncology-focused health technology company headquartered in North Miami, FL, has received Series C funding from new investors Philips Health Technology Ventures and Debiopharm Innovation Fund and existing investors HLM Venture Partners, LRV Health Ventures, Cerner Corporation, and Co-Founder and CEO Madelyn Trupkin Herzfeld. Bowen Advisors acted as the exclusive financial advisor to Carevive.
The new round will strengthen Carevive's position as the market leader in understanding and improving the cancer patient experience. Carevive's PROmpt cloud-based software suite is the only EHR-integrated care management and patient engagement solution for oncology providers, generating patient experience data that is the "missing puzzle piece" in cancer real-world evidence databases for pharmaceutical development and research. PROmpt offers Carevive's dozens of provider customers significant cost efficiencies, revenue benefits and risk mitigation. Carevive's provider customers are also joining the Carevive OPT-IN (The Oncology Pragmatic Trial Investigator Network) to contribute real-world patient experience data collected via use of Carevive PROmpt. For life sciences companies, OPT-IN offers a vital source of near real-time patient data for drug development and market research.
"Carevive's highly innovative solutions solve critical problems for oncology care providers as well as life sciences companies, linking both to common sources of data for their mutual benefit," said Bob Fleming, Managing Director at Bowen Advisors. "We were given the mandate to target leading corporate venture capital (CVC) investors to diversify the company's investor base and add valued strategic partners. Philips and Debiopharm will enhance Carevive's competitive position in the industry."
"Bowen Advisors proved invaluable in helping us find the right strategic partners for growth. Their expertise and relationships were critical to this successful outcome," added CEO Madelyn Trupkin Herzfeld.
Click here for the company's press release.