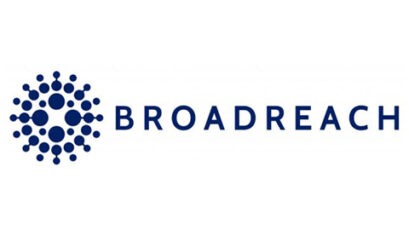 BroadReach Raises Growth Equity From PG Impact Investments
PG Impact Investments
Switzerland
Bowen Advisors Serves as Strategic Advisor to BroadReach
BOSTON, October 19, 2017 – Bowen Advisors is pleased to announce that its client, BroadReach Healthcare, LLP, a leading provider of SaaS-based advanced analytics and workflow solutions to healthcare systems in the developing world, has completed a growth financing with PG Impact Investments (PGII). PG Impact Investments is a private sector, mission-driven, global investment firm specializing in investment solutions aimed at delivering financial returns as well as creating a positive social and/or environmental impact. While being independent from Partners Group, PG Impact Investments entities are backed by Partners Group and its employees, and benefit from the global infrastructure, investment know-how and specialist resources of this leading global private markets investment manager. Bowen Advisors acted as the exclusive strategic financial advisor to BroadReach.
Based in Cape Town, South Africa, and Zurich, Switzerland, BroadReach has partnered with governments, multinational health organizations, donors, and private-sector companies in more than 20 countries since 2003, providing professional services and technology to improve the health and well-being of underserved populations. BroadReach's Vantage is a cloud-based analytics and workflow suite with applications throughout the world in both developed and developing countries. "BroadReach has been an innovative leader improving healthcare in the developing world", noted Daniel Ekpe of PGII. "Vantage is a world-class solution that offers the opportunity to increase BroadReach's social impact as well as build a substantial software business."
John Sargent, co-founder and Co-CEO of BroadReach added, "PGII brings international reach and expertise that will help us scale our digital technology and consequently, the impact of our work in developing markets. They have a dedicated team chartered with adding value to their healthcare portfolio companies."
Corporate Venture Capital and strategic partner financing are a key part of Bowen Advisors' healthcare technology practice, headed by Bob Fleming. Following the recent investment by Waters Corp (NYSE:WAT) in RedShift BioAnalytics, BroadReach is the second strategic healthcare technology financing project undertaken and completed by Bowen in 2017.
"Strategic partner financing is a particularly important tool in the complex and capital-intensive healthcare technology industry," said Bob Fleming. "Combining Bowen Advisors' technology banking excellence with my experience completing hundreds of financings as a venture capitalist makes the firm uniquely qualified to assist healthcare companies achieve their goals. This transaction is another demonstration of Bowen Advisors' ability to generate value for growing technology companies, US-based and international."
Click here for BroadReach's press release.